Jesus Blesses Little Children Mark 10: 13-16
Some people brought children to Jesus for him to place in his hands on them, but the disciples scolded the people. When Jesus noticed this, he was angry and said to his disciples, "Let the children come and do not stop them because the Kingdom of God belongs to such as these. I assure you that whoever does not receive the Kingdom of God like a child will never enter it." Then he took the children in his arms, placed his hands on each of them and blessed them.
A Bigger Picture

Playing your part is more important than you might think...

For want of a nail the shoe was lost.
For want of a shoe the horse was lost.
For want of a horse the rider was lost.
For want of a rider the message was lost.
For want of a message the battle was lost.
For want of a battle the kingdom was lost.
And all for the want of a horseshoe nail.
Following the trail backwards from a battle allowing a kingdom to be lost takes us right back to the first line: a tiny nail being lost from a horse's shoe. A tiny nail may seem insignificant, but it plays an important role.
In our local community, and in our school, some people may have greater responsibility, but no one is more important than anyone else.
Without the site supervisor, the school would be cold in the winter and we would arrive at school to find the classrooms locked.
Without the cleaners, our school would be dirty and unhealthy.
Without the secretary or school clerk, we would not have our resources organized and messages would not get passed on.

Teachers, teaching assistants, head teachers and governors all have important responsibilities, but without the support and work of so many others, our school could not function. We all have a part to play. We are all contributing to the bigger picture.
All of us are part of a community and we all have our roles to play. Some roles may seem to carry more responsibility than others, but this doesn't mean that some people are more important than others – each role is valuable and necessary.

Oak

King of the world and brave Lord of my life, you are my friend and companion. I will be truthful and trustworthy. I come to you today to be the best I can be. Thank you, Lord, for my family and friends. You have provided everything I have today. Your spirit is always inside of me. Your spirit will always be near. The thing I cannot do is live without you.
- Isabella

King of our hearts and great Lord of my life, you are my light and my love. I will listen to you and obey your commands. I come to you to do eveyrthing in your footsteps. Thank you Lord for all the courage you have gen me. You have provided everything for me to have a good life. Your spirit has comforted me. Your spirit has guided me. The only thing I cannot do is live without you.
- Ellie
I asked you for strength and God gave me challenges to solve.

I asked you for courage and God gave me dangers to keep on trying.
I asked for love and God gave me animals to rescue and care for.
I asked for wisdom and God gave me puzzles to solve.
I asked for patience and God gave me a sister to test my patience.
I received nothing I wanted and yet I received everything I needed. My prayers have all been answered.
- Emelia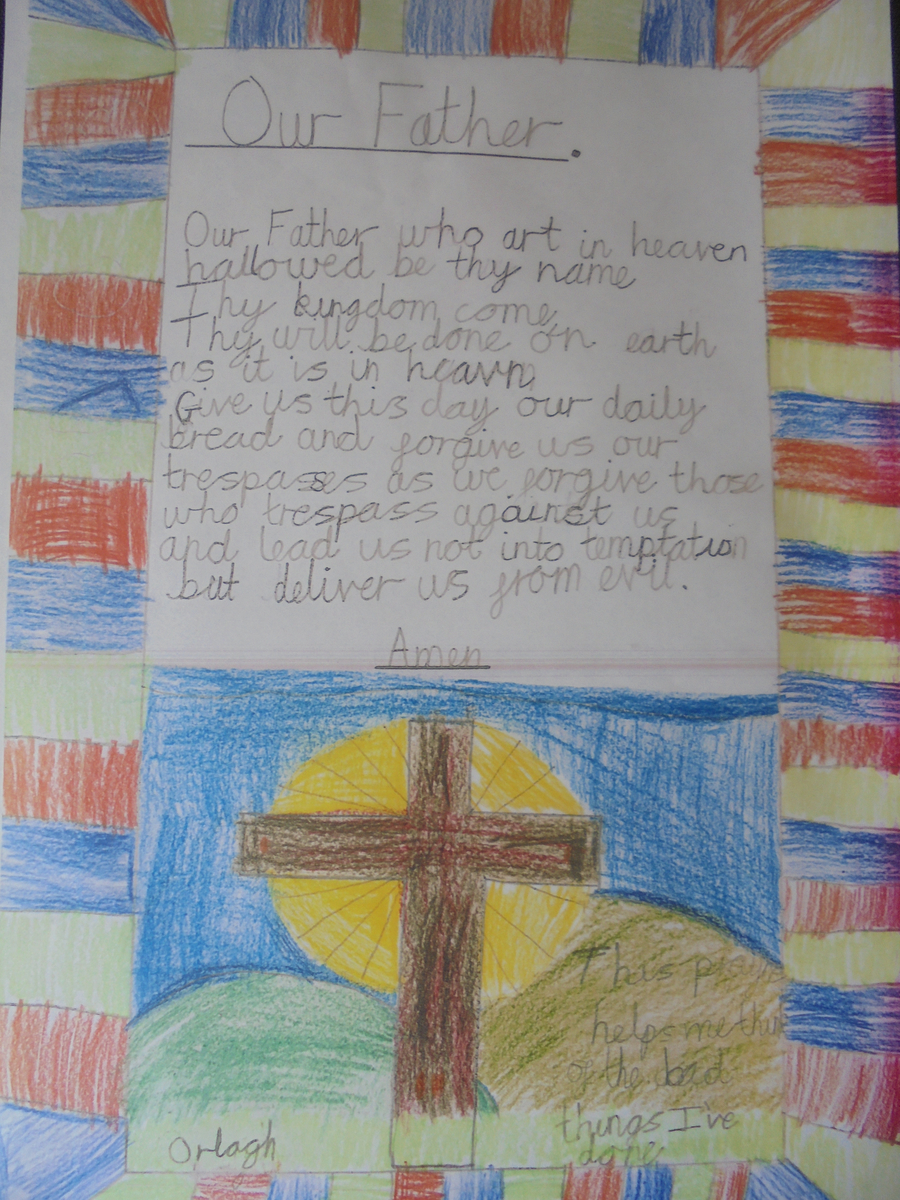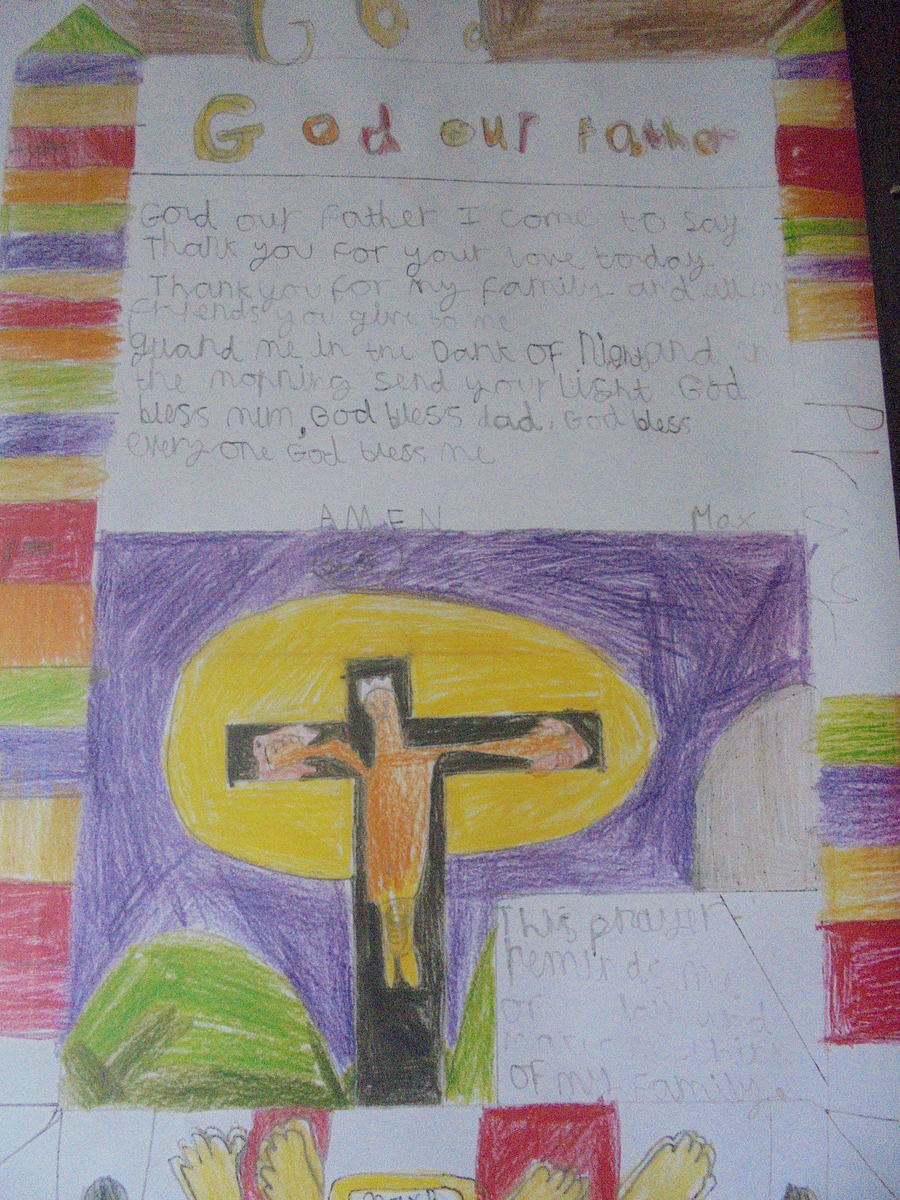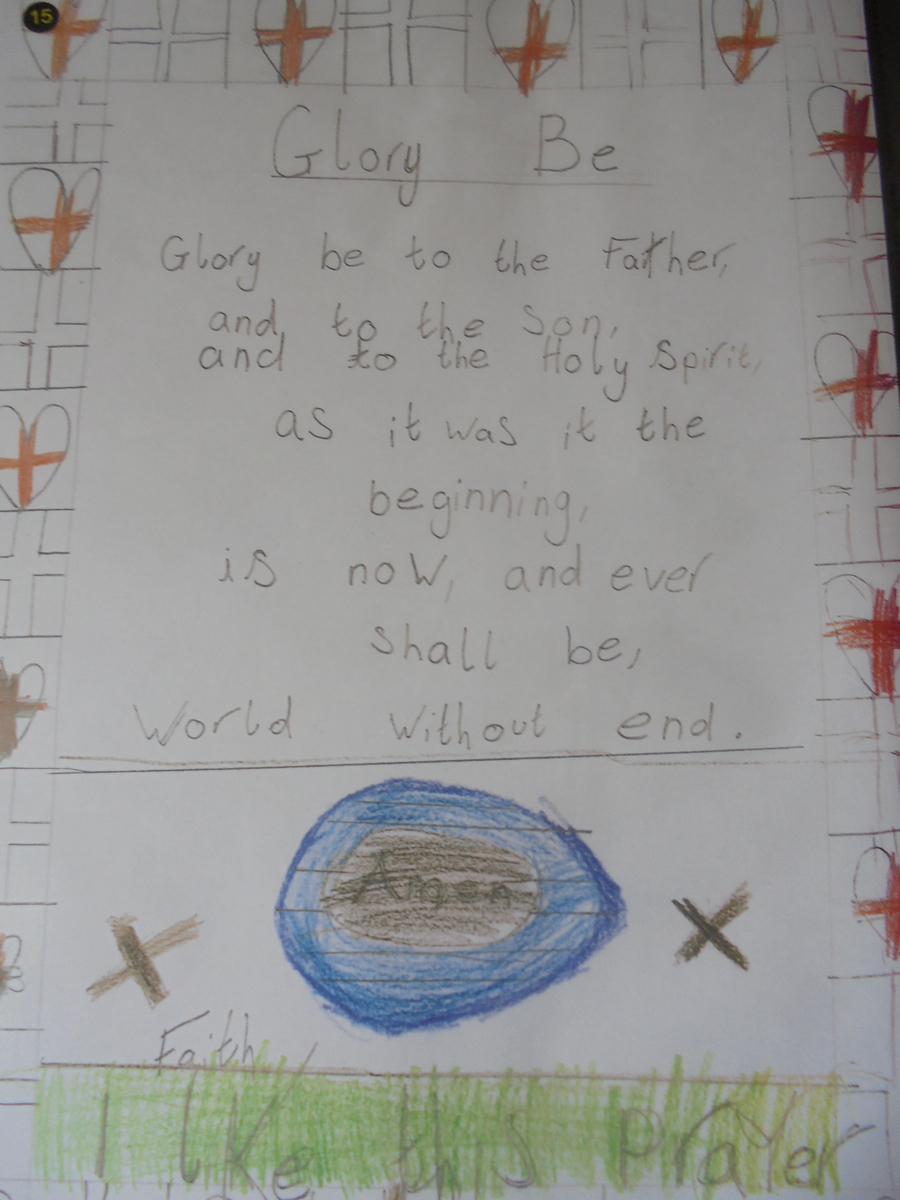 What a wonderful way to start the day! Yesterday I attended Collective Worship with St Peter's House, with Little Joey's Nursery children attending for the first time. All children from the eldest to the youngest were extremely well behaved with the nursery children sitting with the elder ones. They were thinking about Love and who loves us; the children responded with saying who they loved and who loved them and this included that God loves us all no matter what we do.
Pauline McCormack-White