Welcome to the class page for Eucalyptus Class

We are going to set up a 'Mini Vinnies' group at St Joseph's in September with children from Years 4 - 6.
Mini Vinnies is the children's section of St Vincent de Paul Society.
We look forward to starting our projects and helping people in our school and wider community.
Our Topic web for this term:
Our U11 Girls football team came third in the Carterton tournament. A great achievement girls!!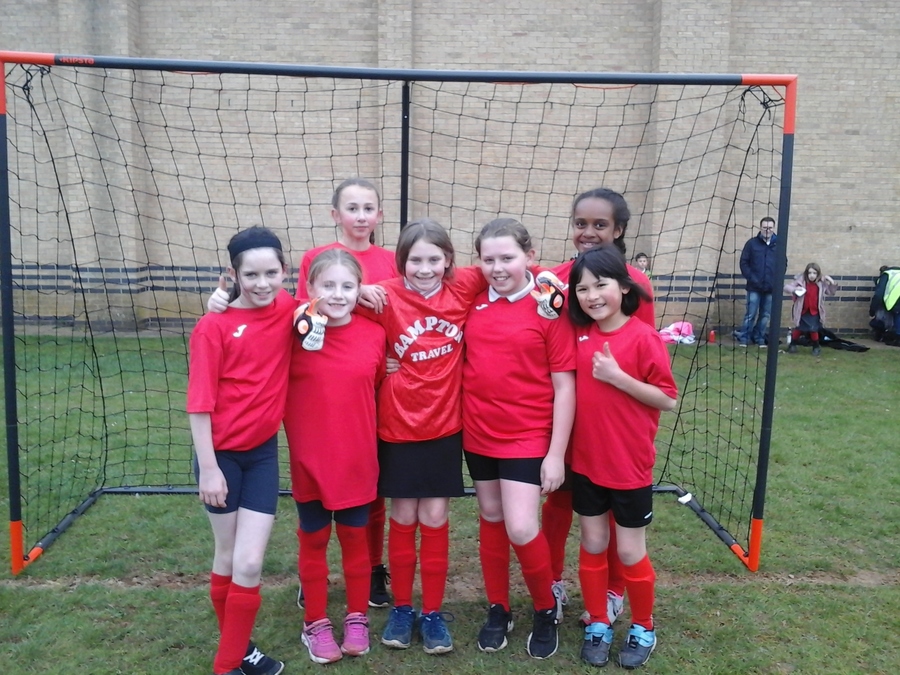 40 acts in Lent
Eucalyptus class are aiming to complete as many of these each week as they can. We discussed it in our RE lesson and we decided that we can carry out these acts both at home and at school.
You were all brilliant at the indoor athletics!
3rd place overall
A great afternoon of track and field events.
Well done Eucalyptus class for your brilliant British Values Assembly! You spoke, acted and sang beautifully.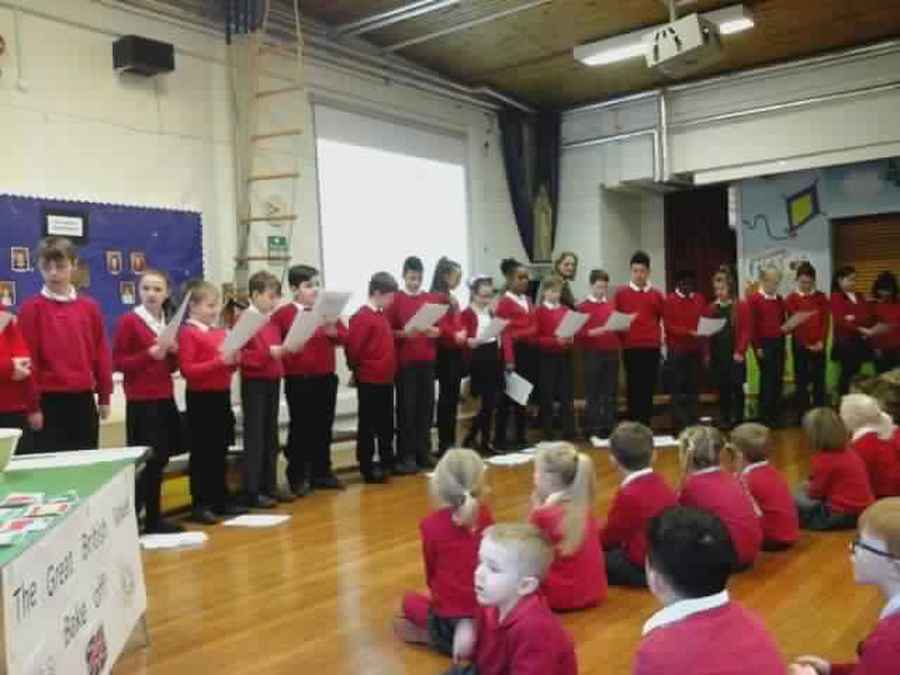 The children sang two Michael Jackson songs during their assembly and the lyrics captured the theme of our assembly perfectly.
'Heal the world' and 'We are the world'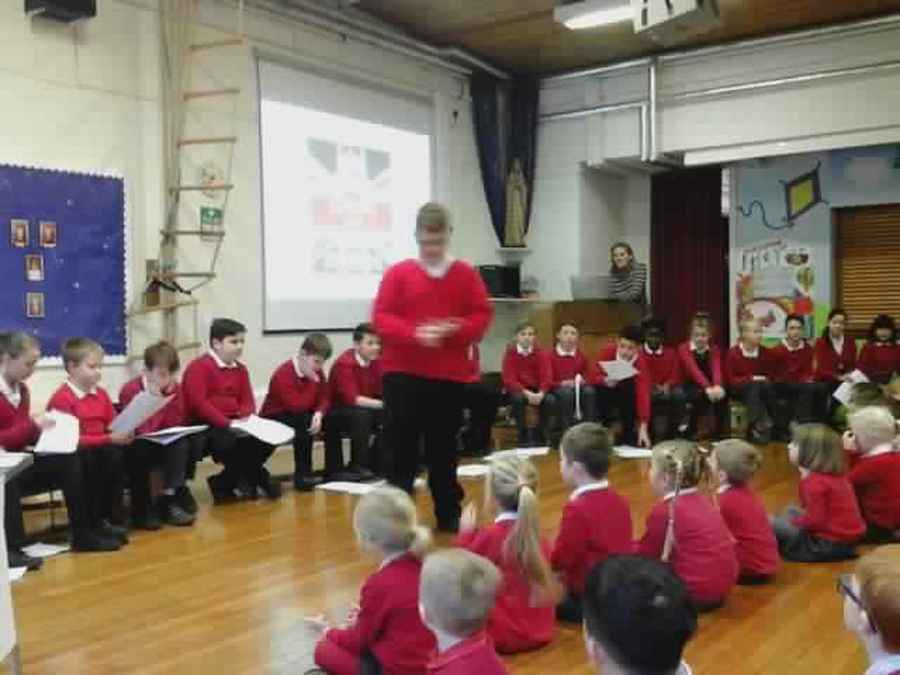 Matteo was our chef in 'The Great British Values Bake Off! He followed the recipe from Benjamin Zephaniah's poem titled 'The British'.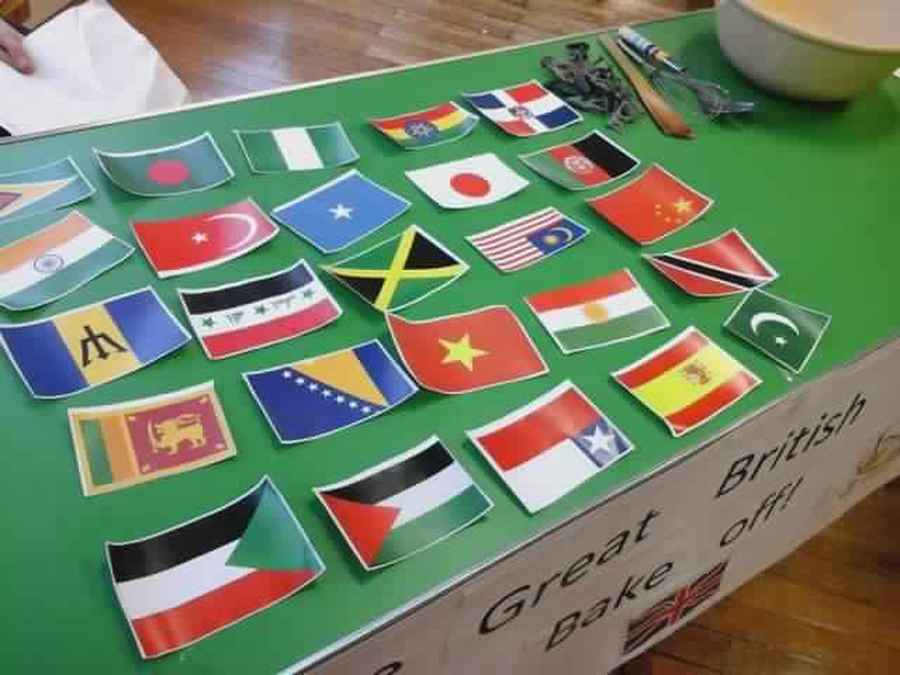 The children wrote lovely prayers this week thinking about how we are 'stronger together'. We read the Bible passage: Mark 2: 1 - 12 which is about four men carrying a paralysed man to Jesus. This Bible passage helped us to think about the theme for our prayers.
Watch our performance of John Foster's poem 'Giant Winter':
Thank you to Richard Parsons!
We were treated to amazing magic from Richard who kindly visited our school. Eucalyptus class (and the teachers...yes even Mrs Skidmore!) were stunned into silence by his tricks.
How did he make the lemon and lime appear underneath the cup?
How did he get Lenny's signed card into a sealed envelope into his wallet inside his jacket pocket?
How did he make the cards turn to a block of glass in Bradley's hand?
How did he make 1 toy rabbit in Megan's hand turn into 2?
No one knows and we will never know!
That is the beauty of magic!!
I wish I had photographed the children whilst they were watching the tricks. Their faces were an absolute picture!
Alan, Oscar and Julia wrote lovely thank you letters to Richard to express our thanks to him for giving up his time to visit our school and wow us with his magic!
Richard has written back to thank the children for their lovely letters.
Please visit us again Richard - we thought your magic was brilliant!
https://www.gloucestershiremagician.co.uk/
We have finished making our pulley or cog systems for our dens!
We experimented with the number of pulleys we used and where they were placed. We noticed that this made a difference to the force needed to lift the object.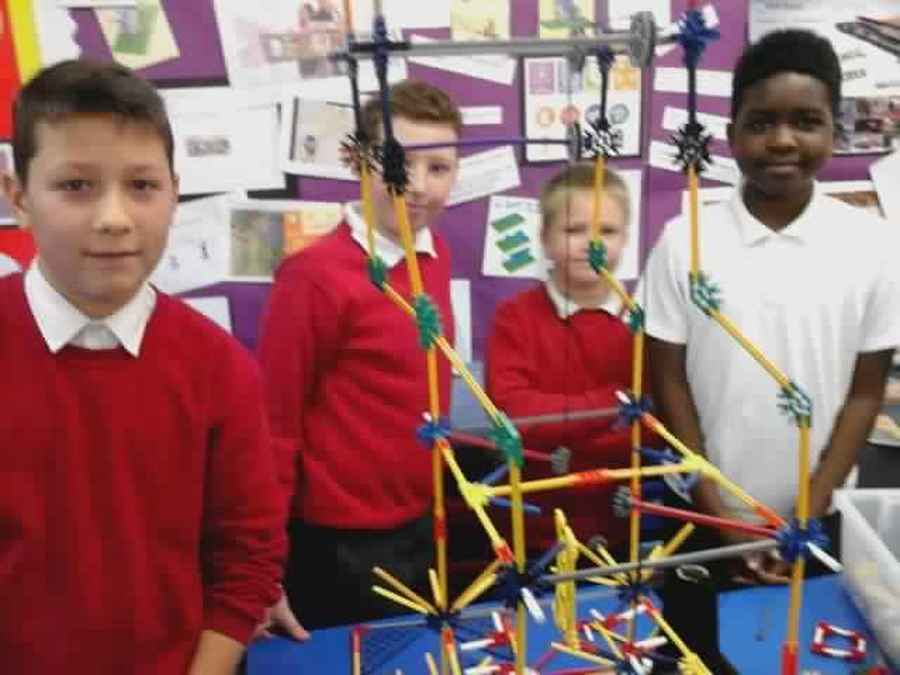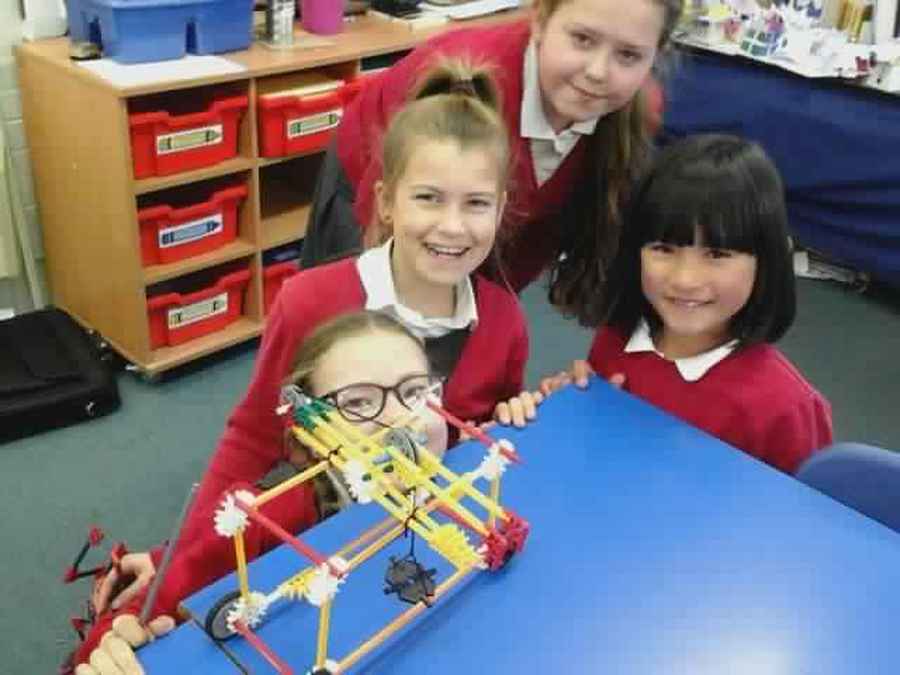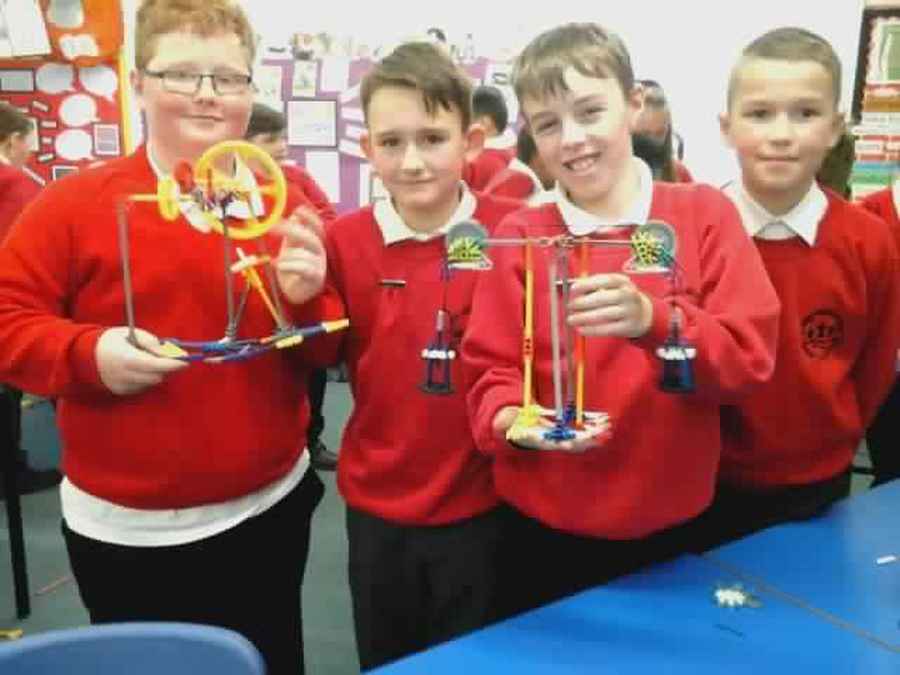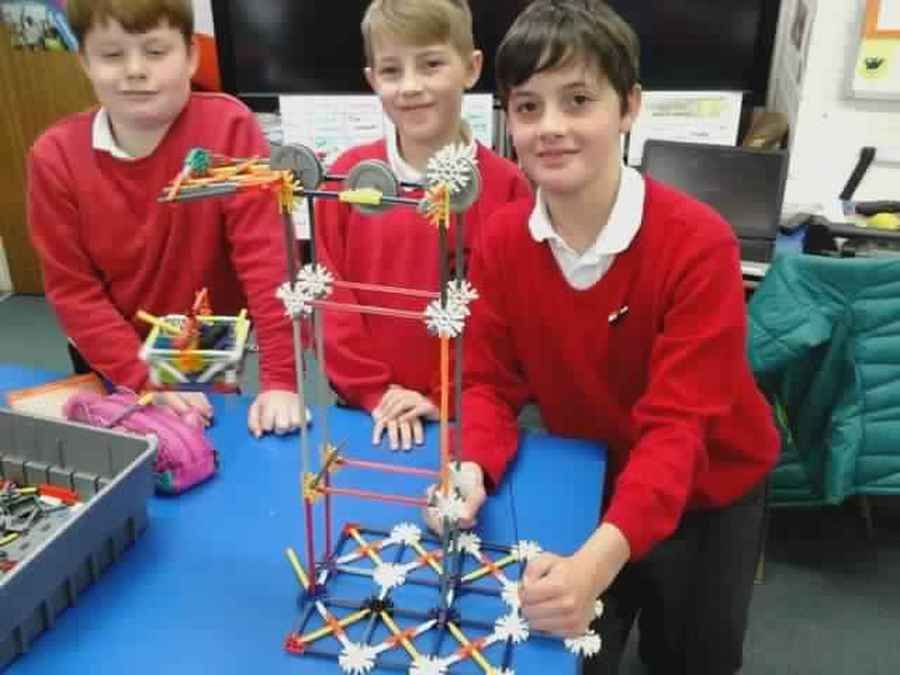 Coding!
We are using www.studio.code.org in class for our coding. There are 20 steps to our programme on Classic Maze and they get increasingly more difficult!
Algebra challenge!
Calling all Year 6 children... can you solve this challenge using your knowledge from our maths lessons this week?
Find the three possible solutions:
7g - 4h = 15
what about this one?
8t - 3u = 15
Can you work them out?
Can you make a sum of your own?
6th July
There will be no homework for Eucalyptus class this week!
I hope Year 6 enjoyed their transition days at CCC and Burford.
Your 'Henry' stories were fabulous and I posted them off to Linda Newbery today...we look forward to her reply.
Dates for your diaries:
June 16th: First Holy Communion
June 18th: Multi-faith week
June 25th: Sports week
June 29th: '26.2' challenge afternoon! (More information to follow!)
June 29th: Year 5 Sports day at CCC all day.
July 5th and 6th: Year 6 Transition days at CCC
July 11th: Year 6 fun swim at Brize pool (Letter to come next week)
July 11th: Confirmation for Year 6
July 17th: Year 6 meal in the evening
July 19th: Mass in school - Year 6 leading the Mass
July 20th: Leaver's assembly at 9.30am (Year 5 parents welcome too as your children will be part of the assembly)
The RAF come to St Joseph's!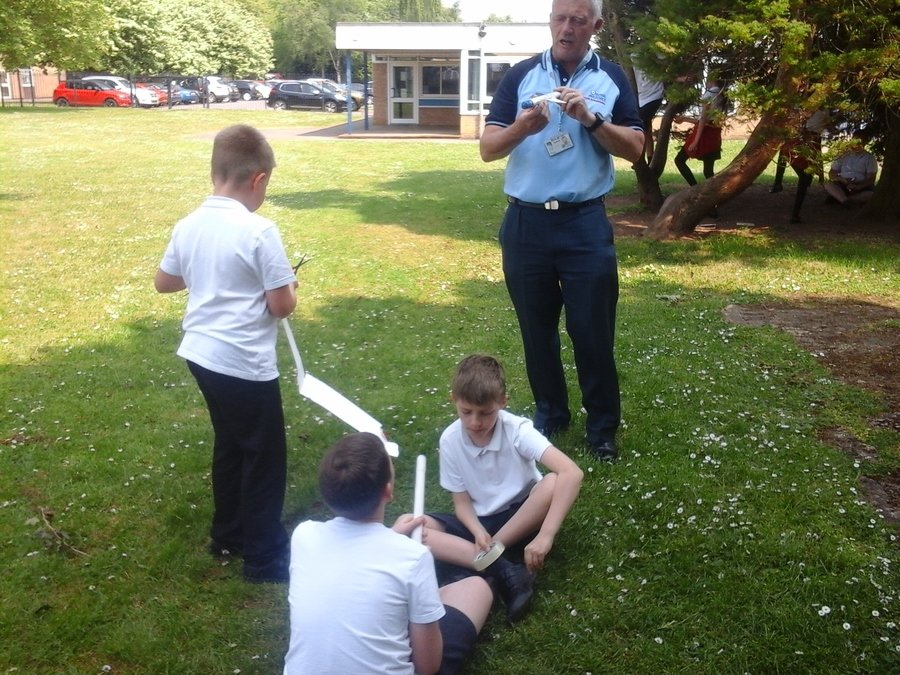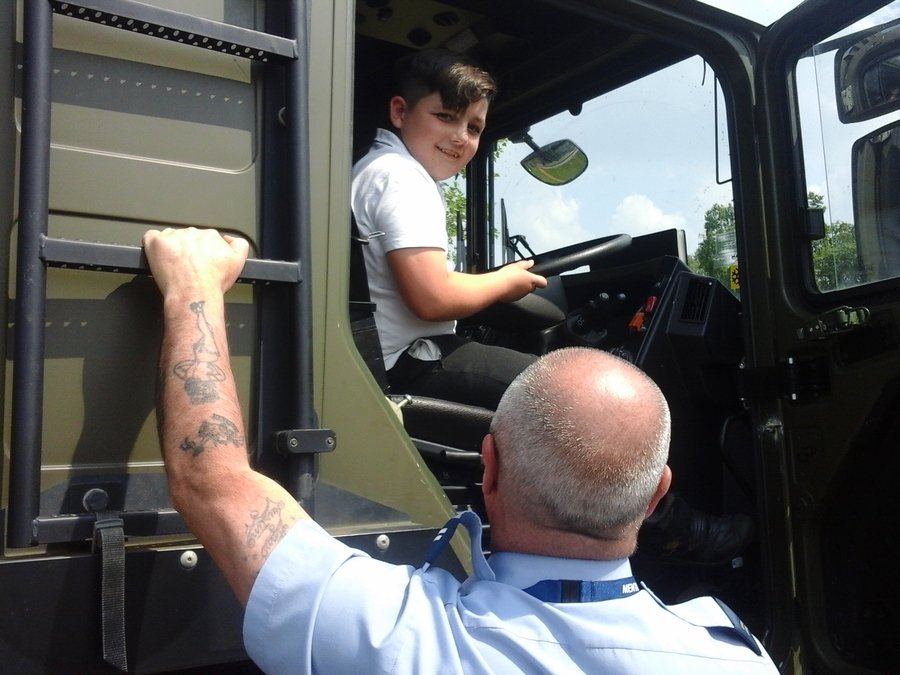 Our information letter for this term:
Books we will be enjoying as part of our topic:
You are welcome to purchase copies of these books
Science week was great fun!
We organised a 'Science Fayre' for the whole school and it was a great success.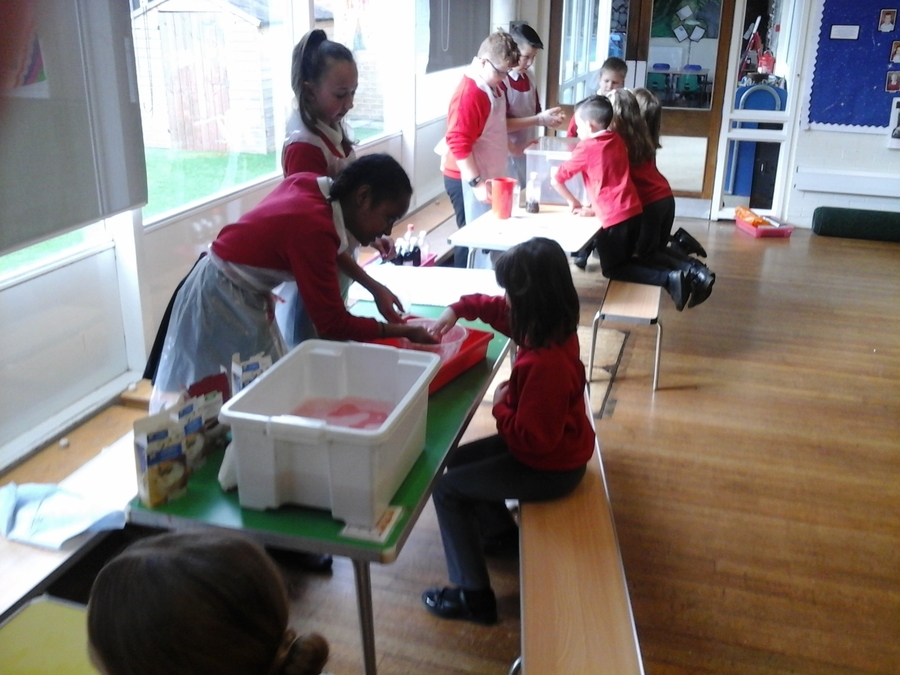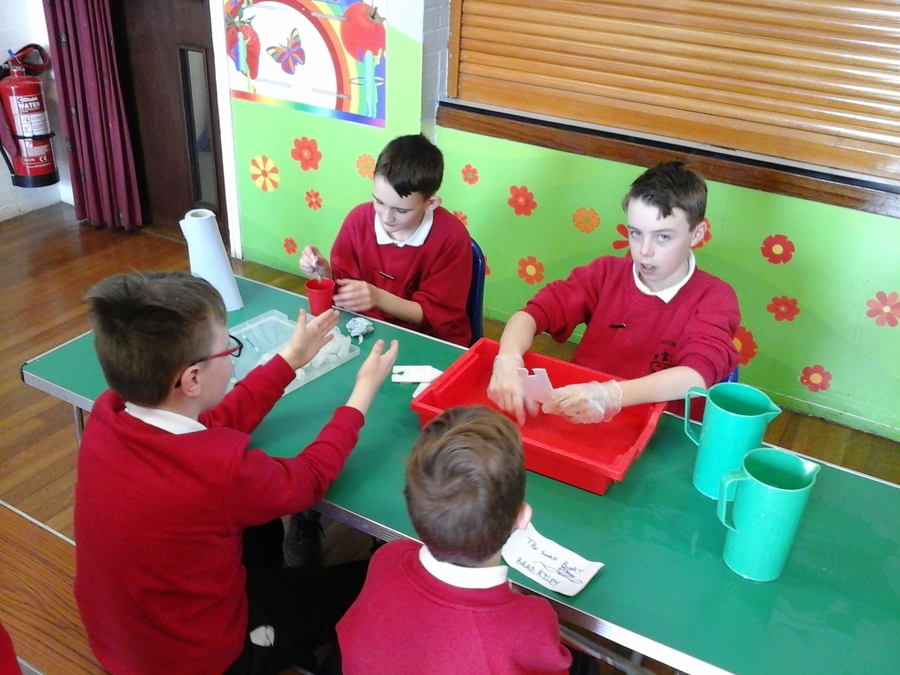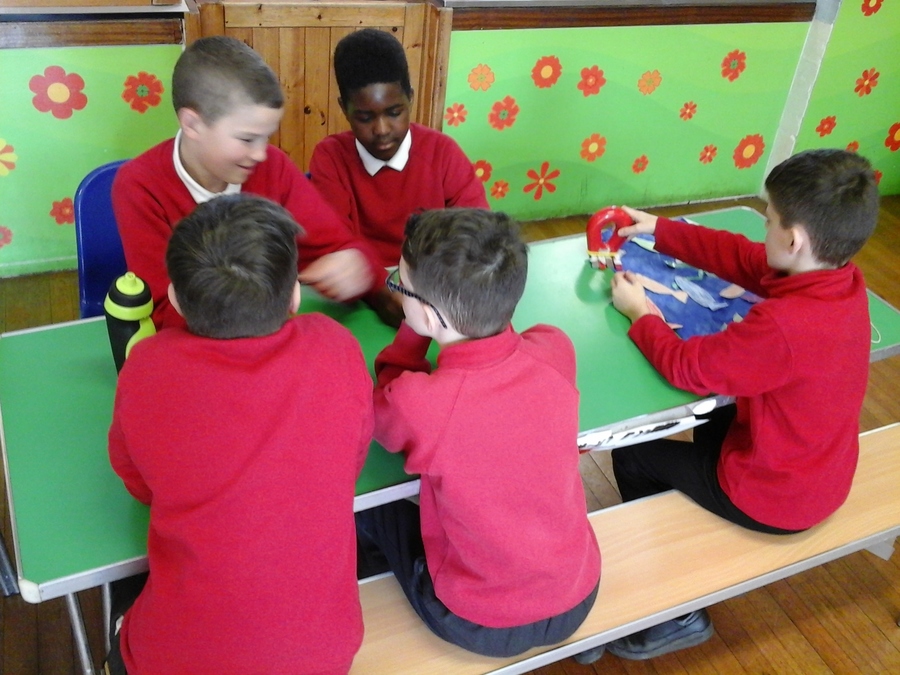 Celebrating World Book Day!!
Mass for the sick and soup making!
Eucalyptus class had a great morning on Friday 9th February making a vegetable soup which was served after the Mass for the sick on Saturday. Benje, from the St Vincent de Paul society visited our class earlier in the week and explained about the work of his society and we were delighted that we could be a part of this important Mass.
All the children in the class brought in some vegetables to be used for the soup and then it was a St Joseph's bake off!
Four work-stations were organised in the hall and the children worked in groups to peel, chop and dice all the vegetables. It was a real team effort!
On Saturday 10th February, 10 children from our class helped to serve the soup during the lunch.
Thank you to Mrs Nyugen and Mrs Wojciechowska for helping us on the Friday. A huge thank you to Mrs Quinn for all her help to make it all happen.
Well done Eucalyptus class - you were brilliant!
Mrs Henderson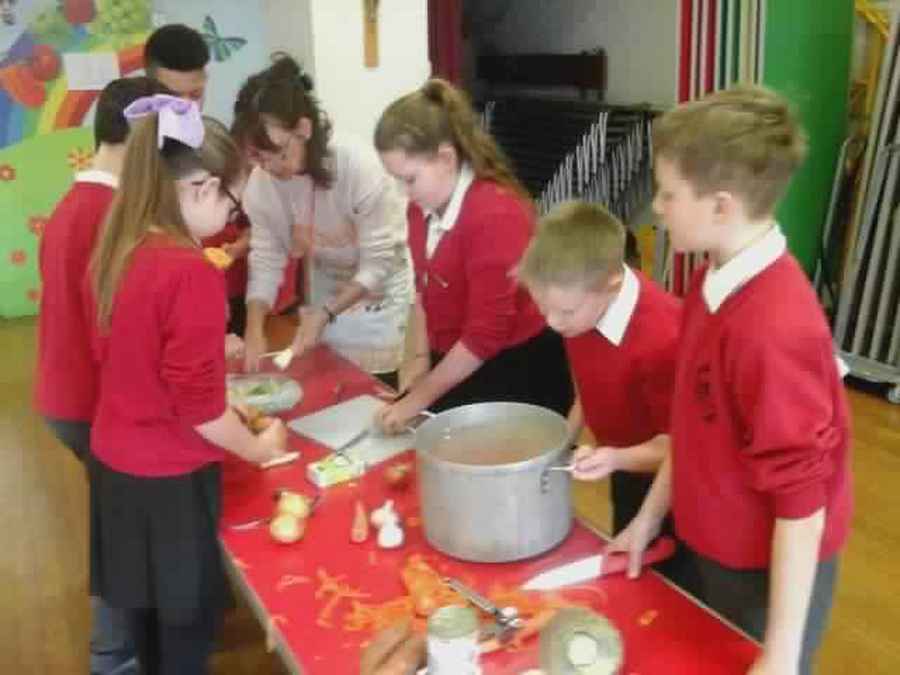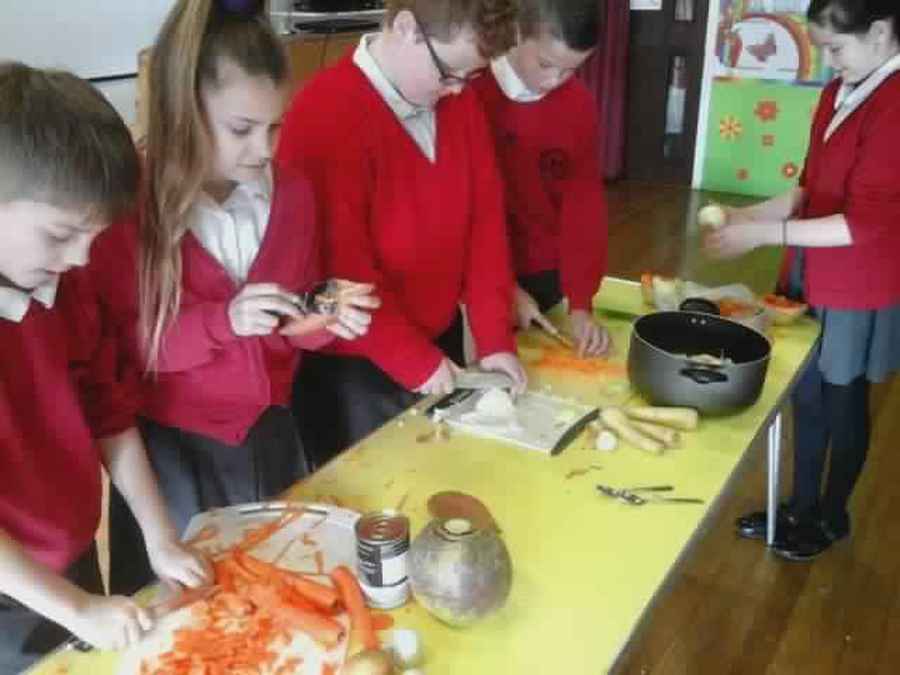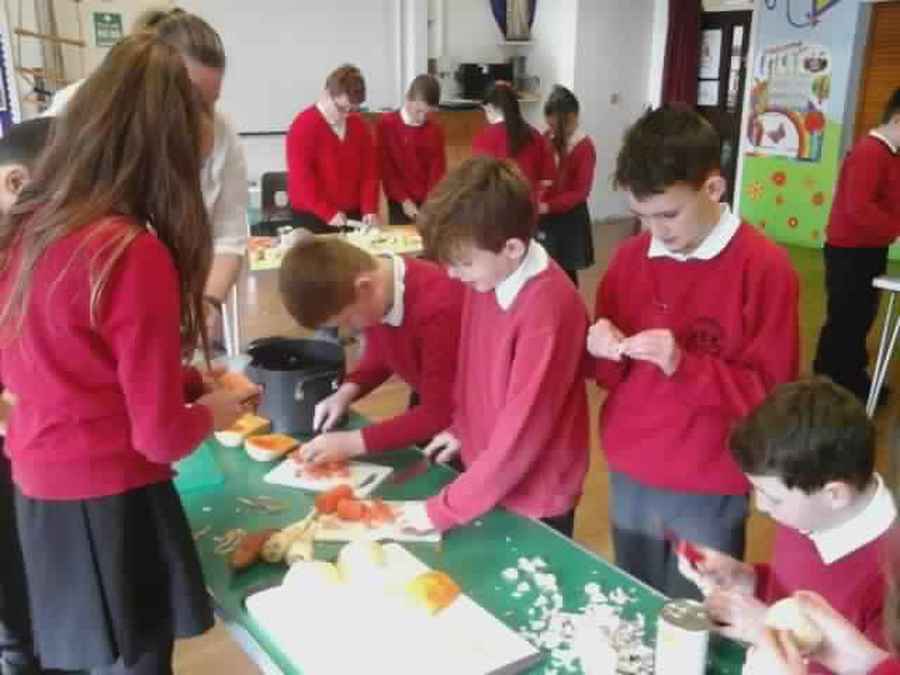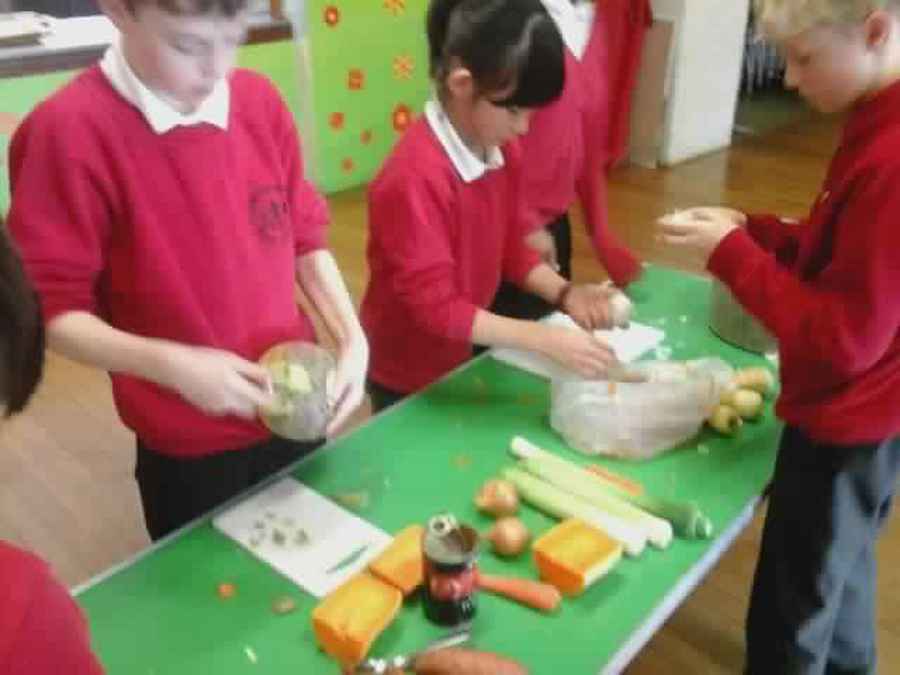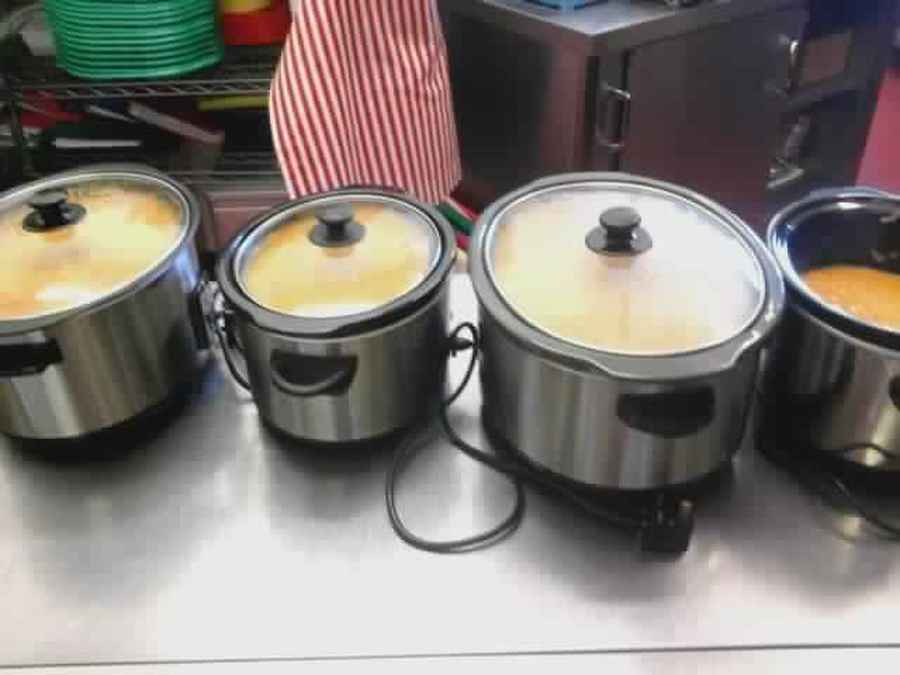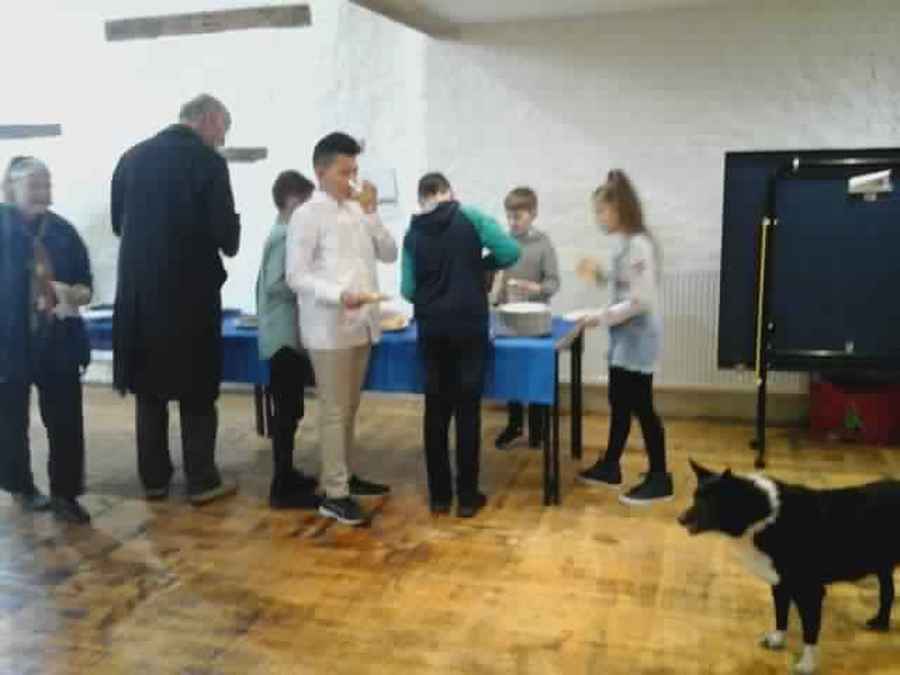 Eucalyptus Class have produced some superb art work this week. They did observational drawing, experimenting with paint mixing, water colour practice and pastel work. The children have worked hard to create their final piece of work to accompany their personification poem about a tree in winter.
Come in and see their work on display in our classroom if you can.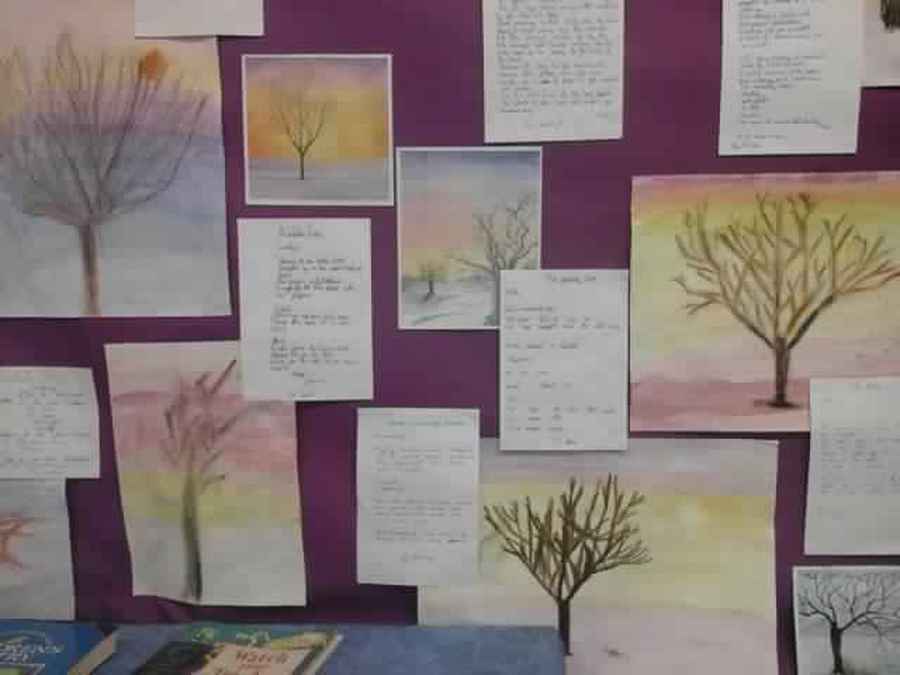 Homework for Year 6 - none...have a lovely half term!
Homework for Year 5 - none...have a lovely half term!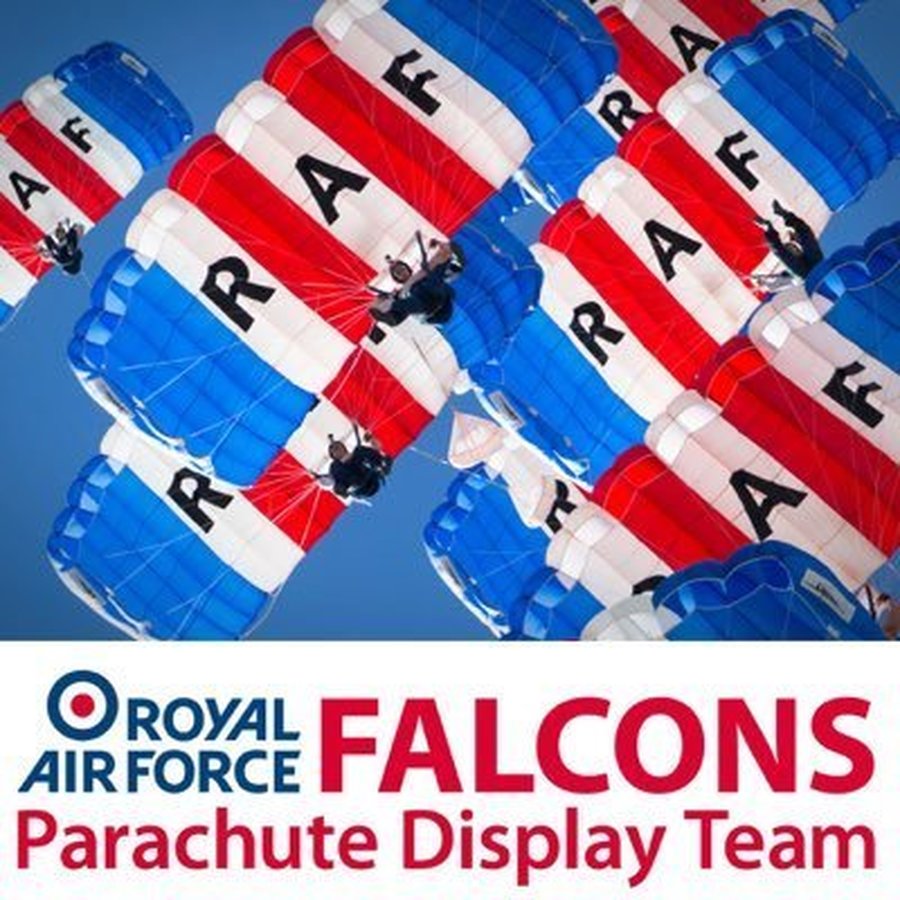 A huge thank you to Sergeant Williams for coming in to talk to us about his experiences with the Falcons Parachute Display team. We also had fun making paper aeroplanes and having a class competition!
The three winners were Tia, Oscar and Matteo and they will have their planes sent into Blue Peter.
The pictures below show the children trying on the backpack holding his two parachutes - it was quite heavy!
We will be writing to Blue Peter in the New Year to try to earn ourselves a Blue Peter badge.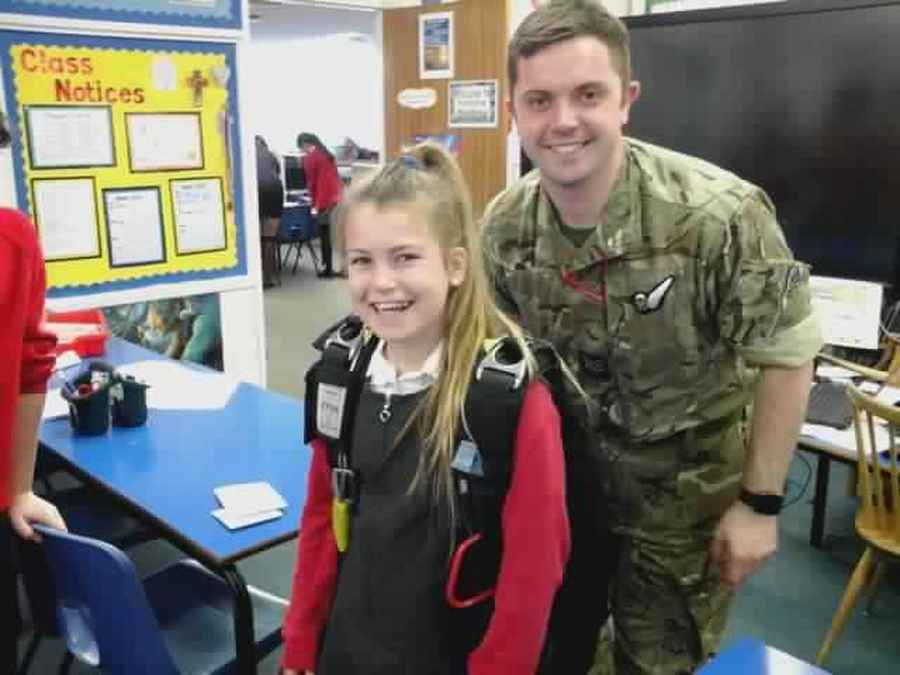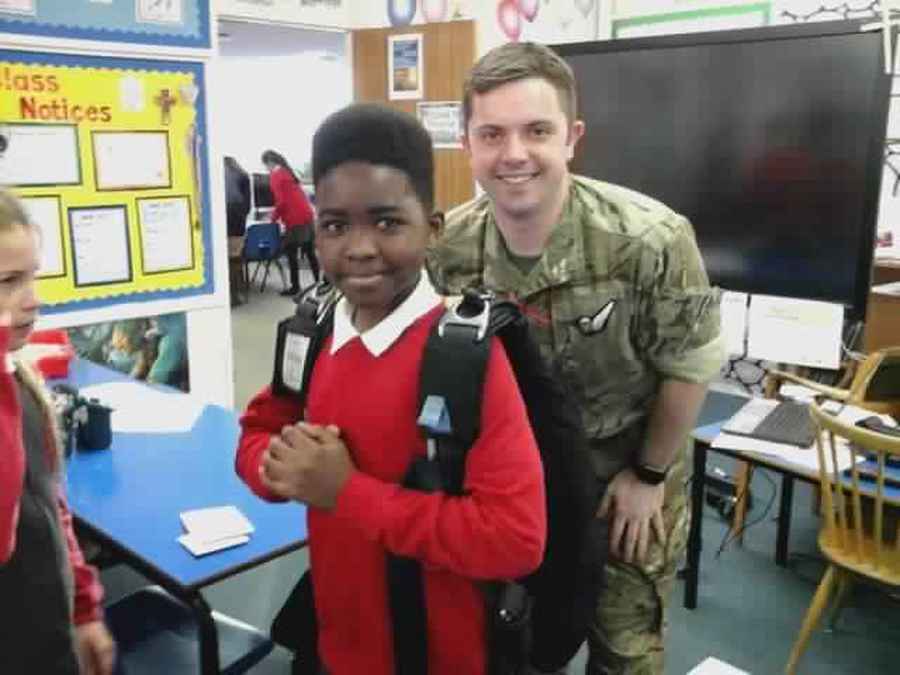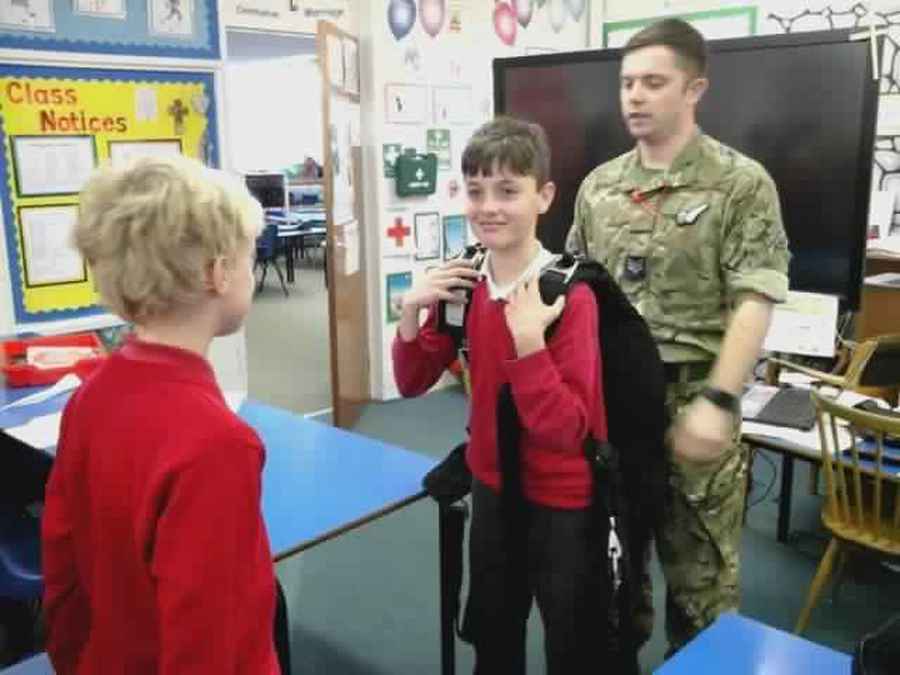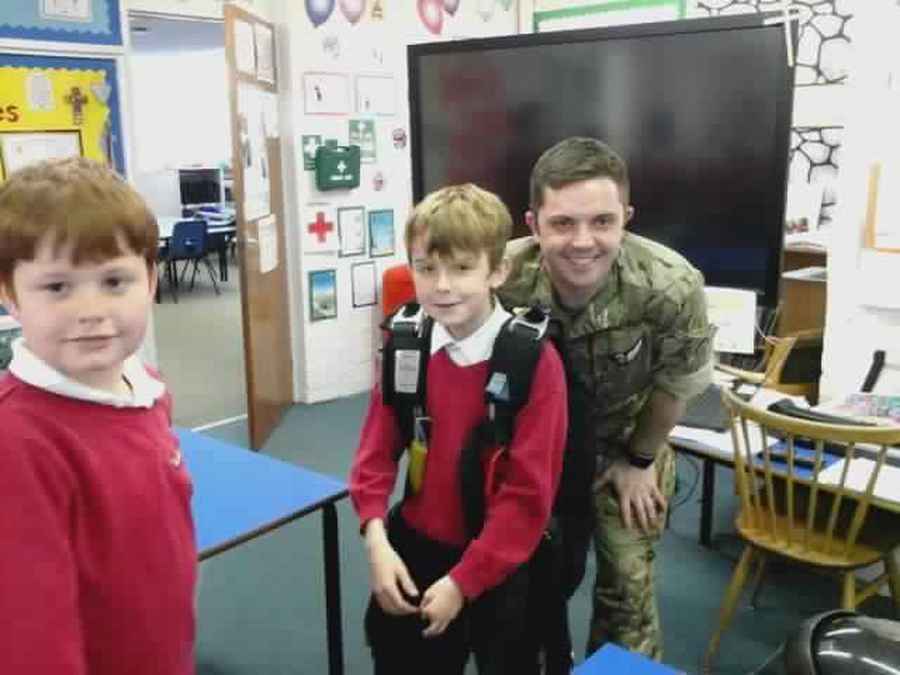 We have based our STEM project this term on the popular CBBC programme called 'Dengineers'.
The children have been set the task to design their own dream den for their back garden.
As part of their den, they have to invent and design either a pulley system, gear system or levers to move something inside or into their den.
In class, the children have been experimenting with making pulley systems and gears using K'nex. Our project is in the early stages, but the children are excited to be engineers themselves!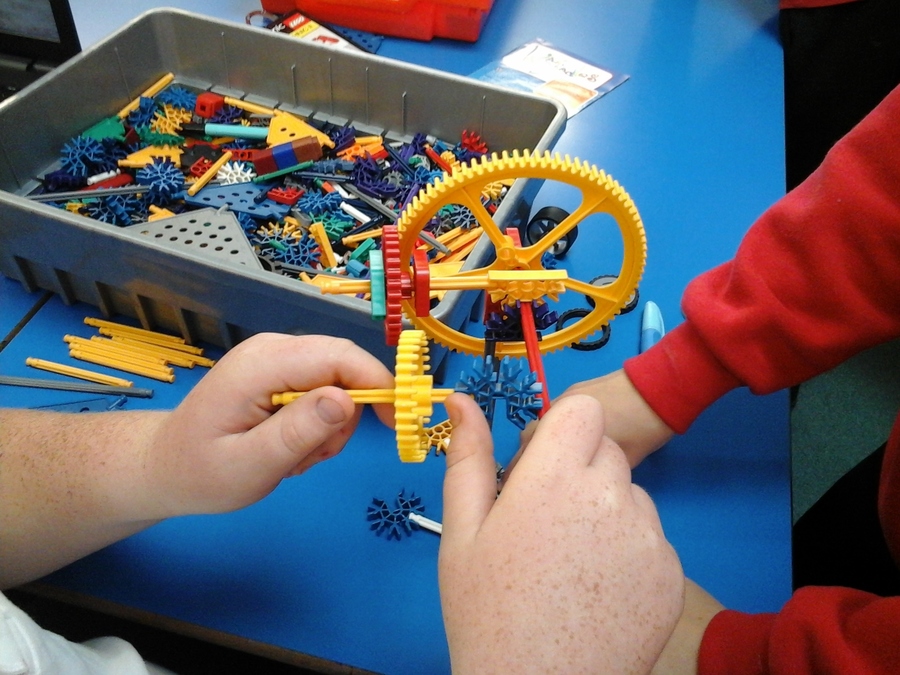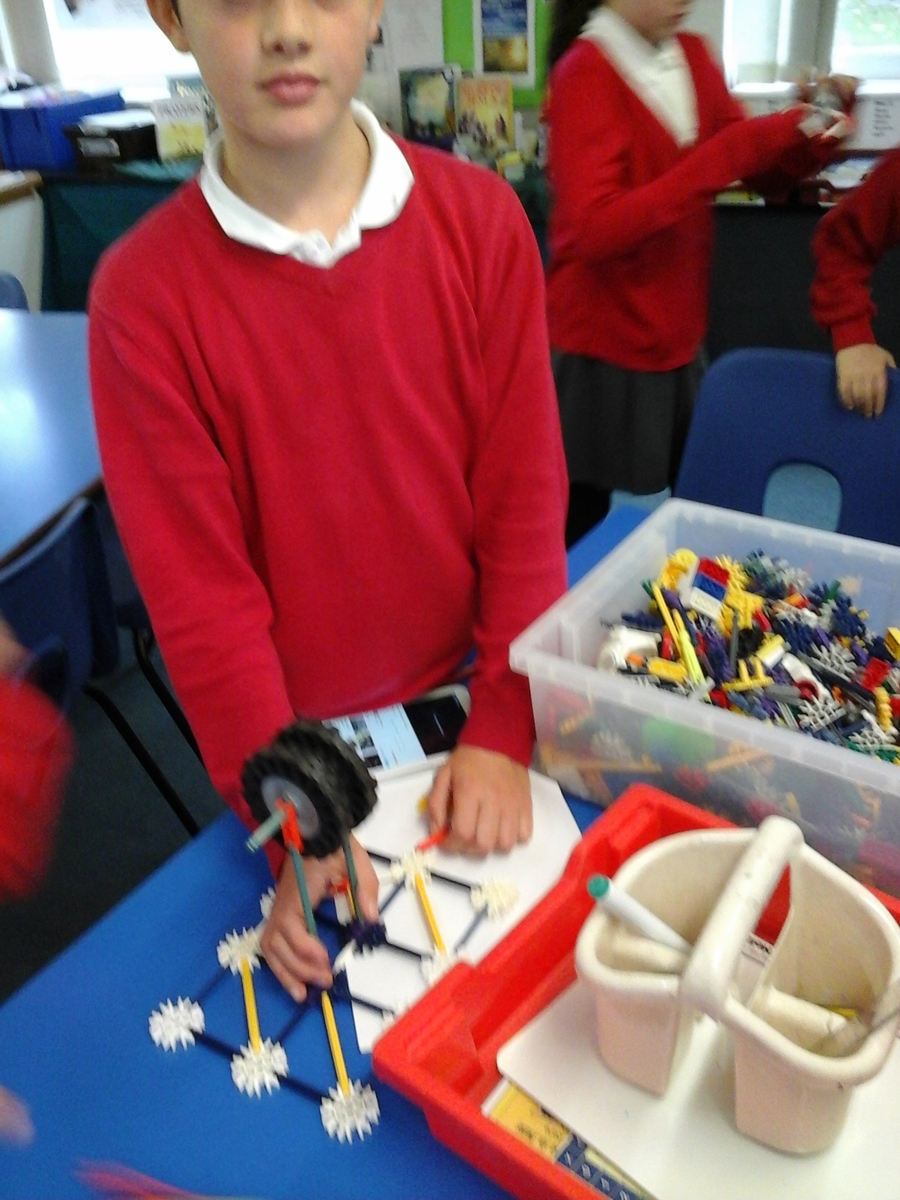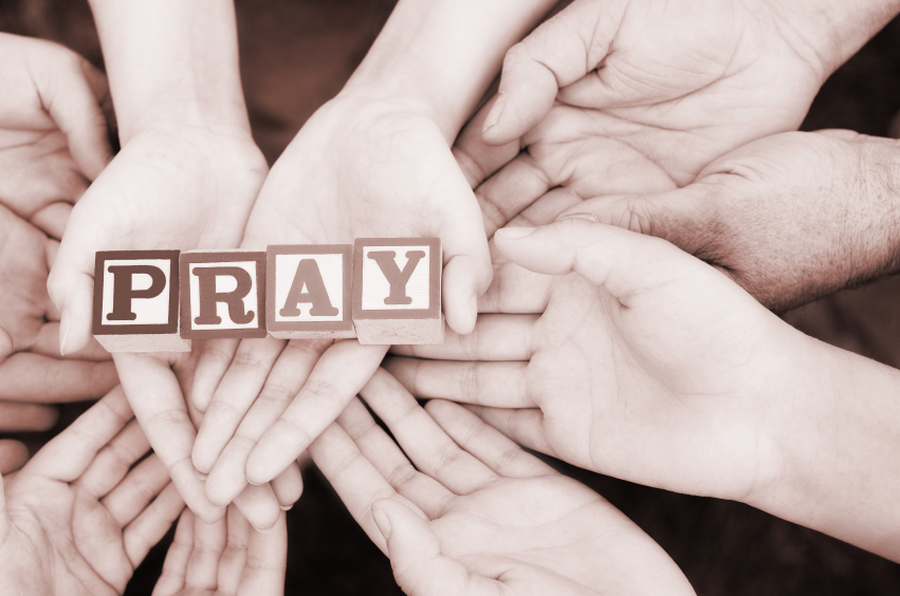 We have been learning this beautiful prayer: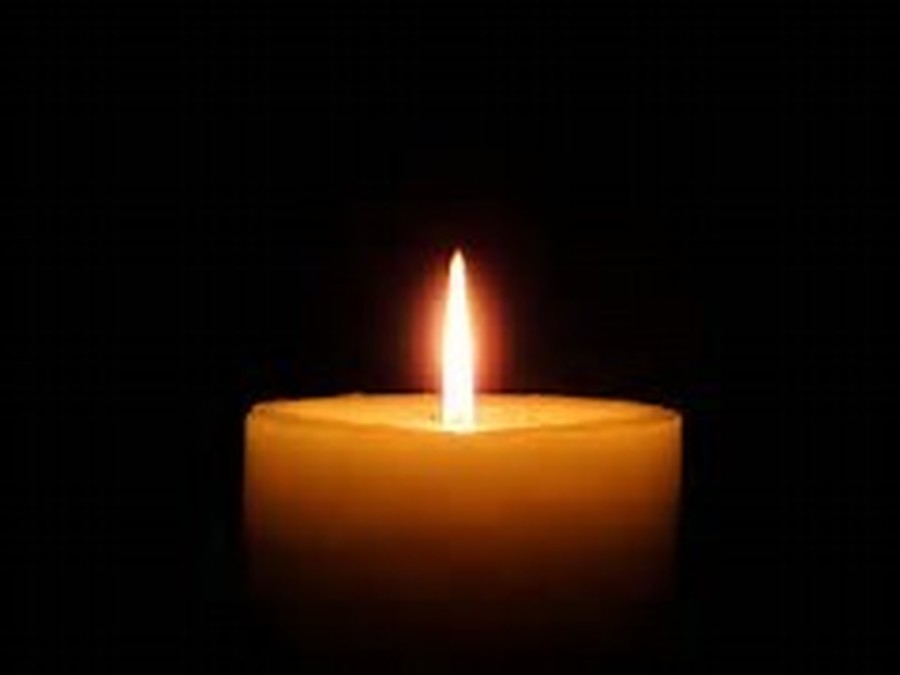 This half term we are practising The Apostles' Creed so we can recite it off by heart. Many of you know it already but if you are unsure then you can use this copy to help you practise: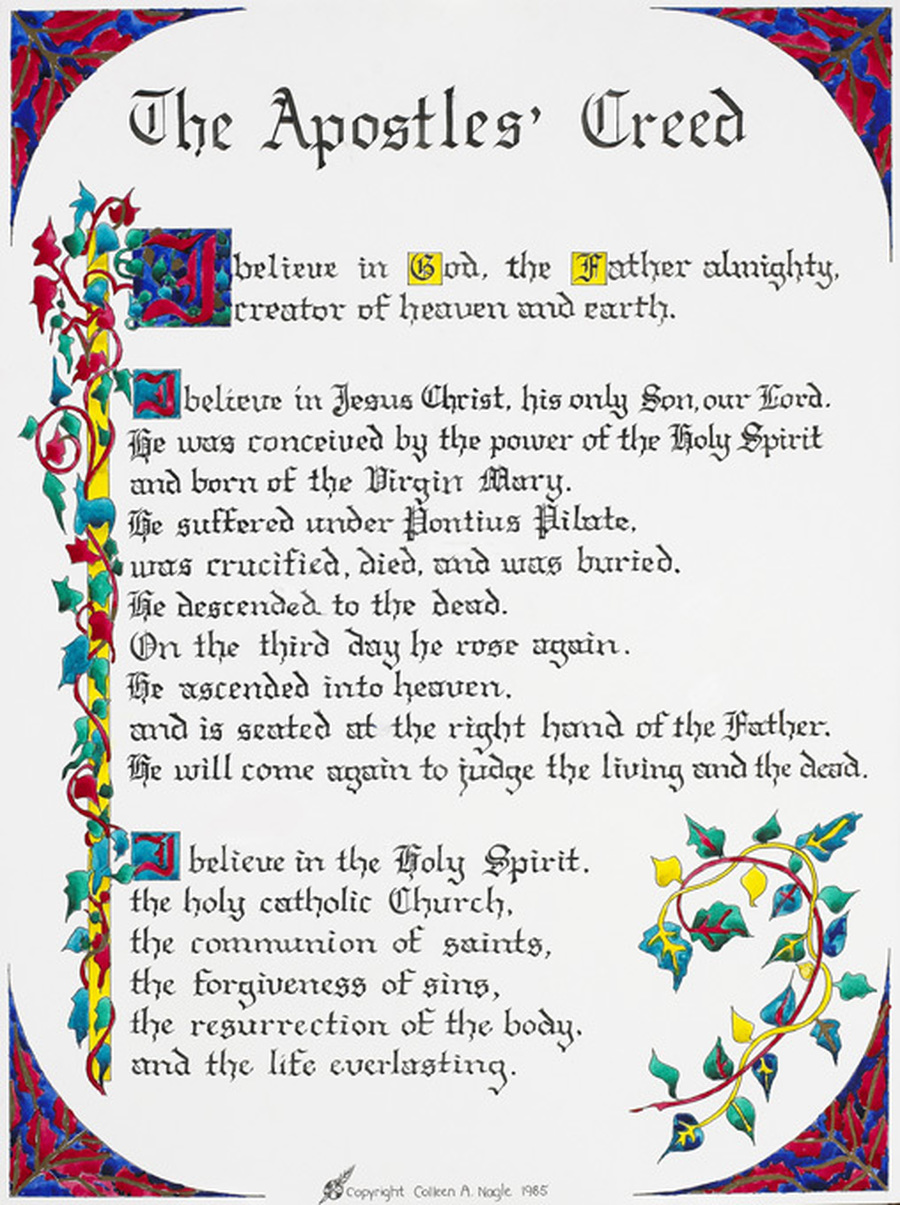 Click on the links below to find interactive SPaG games as well as help and support through some of grammars tricky bits!