Committee of Representatives
Our committee of representatives are:

Michele Heath - Foundation Representative, Chair of Committee of Representatives
Elected: 03/07/2014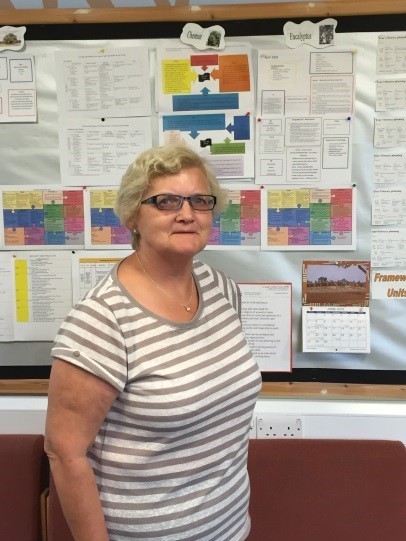 Hello everyone, I am excited to be your Chair of Committee for the present term of office. I am a maths consultant with many years of teaching experience. I still have as much passion for education as I did when I started my career over 40 years ago, I hope to continue working in the field of education for many years to come. When not working I am fully involved in community life being President of my local WI and on the committee of our Theatre Group. I also love ballroom dancing and have been lucky enough to have danced in finals in the home of ballroom, Blackpool. When possible I take every opportunity to travel especially to Australia to visit family.
Fr Andrew Foster - Foundation Representative
Elected: 01/04/2013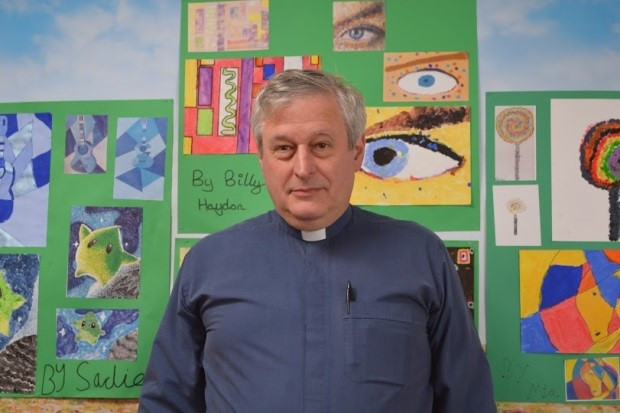 Andrew Foster has been a priest since 1998. Previously he lived for 11 years in Innsbruck, Austria in an international Catholic lay community before training in Rome for priesthood. He came to St Joseph's Parish, Carterton from the Parish of Our Lady and St Rose, Weoley Castle and St Peter, Bartley Green in Birmingham in 2008 and has been a Foundation Representative at St Joseph's School since then. He finds Carterton a pleasant and friendly place. He enjoys nature and the countryside and having inherited his Dad's dog, Flynn (a Border Collie cross) last year, he has been discovering beautiful circular walks around Carterton. He considers that St Joseph's Parish belongs principally to the baptised Catholic constituent members and seeks to lead the parish by consensus and encourages initiatives by parishioners. He hopes, by renovating the parish hall, to create an amenity at the service not only of the parish but also of the school and local community. The roof of the hall and church harbours a breeding colony of about 15 pairs of swifts which we should be proud of and do all we can to maintain. Discovering the treasure of Our Lord's love and the wealth of Christian and human culture within the provision of excellent teaching and learning should be the principal aim of the school.
Lisa Smith - Principal
Elected: 01/04/2013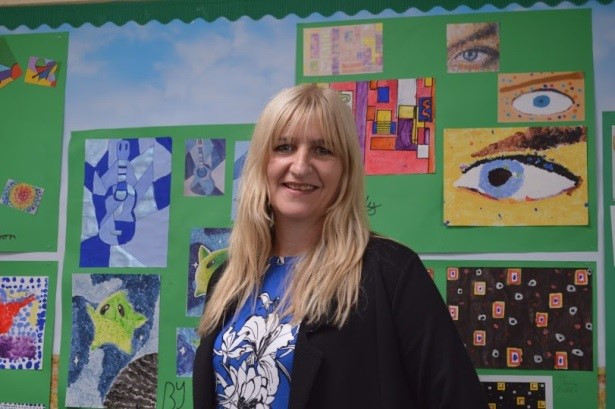 I joined the school in 2009 as Deputy Headteacher. I really enjoy working at St Joseph's and it has been a fantastic opportunity to be on both committees; I have learned how the committee members support and help continue to develop the ethos and journey of the school; supporting staff and children to achieve the best possible outcomes.
In September 2015 I became Head of Teaching and Learning and have valued the support and commitment of the committee members through this transition. In my spare time I enjoy relaxing with a good book and spending time with my family - especially my grand-daughters!
I was appointed Principal in September 2017.
Hannah Stone - Staff Governor
Elected: 13/07/2017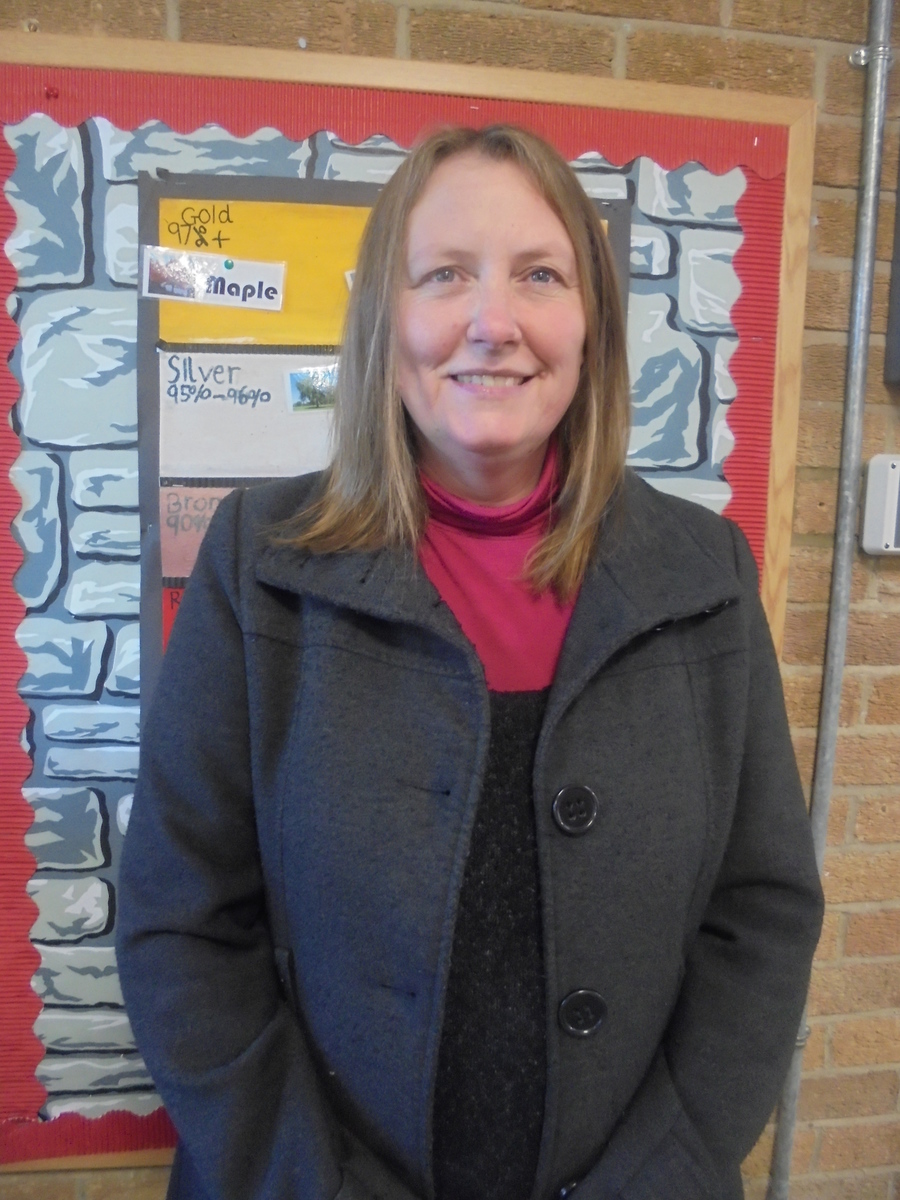 Amanda Cross - Parent Representative
Elected: 10/11/2017
I am delighted to have just become a Parent Representative at St Joseph's. I have two children in years 6 and 2, who have both been at the school since reception class. In this time I have enjoyed getting to know the school as a parent and have volunteered with forest school, educational trips, PTA and I always enjoy watching assemblies, school masses and other events that are held.
I have a good relationship with staff, they work extremely hard to make school happy and successful and my children a
re thriving. I would like to refle
ct my gratitude by giving more of my time and I hope to be a
positive influence to the Committee in the future.
I'm a stay at home mum, but have worked in finance and fundraising in the charity sector and my husband is a secondary school teacher.
Mrs Trish Davis- Foundation Member
Elected: July 2016
I began my journey as a Foundation Governor back in 2011, when my eldest son was in reception. I have felt very lucky over the years, having the opportunity to get involved in our children's education, and working with incredibly dedicated staff, to move our school forward. Over the years, my role within school has varied, from parent helper and volunteer, to working in the school office. My current responsibility is as a Foundation Governor on our committee, and co vice chair. I work primarily on the Teaching and Learning committee but am involved across all aspects.
My 3 youngest children attend St Joseph's (ranging from Reception to Year 6) and I have a 12 year old at Burford School in year 8. Being a governor is a fantastic opportunity; I have learnt so much during my time on the committee at St Joseph's, and have enjoyed watching the school grow and flourish over time. It's not always been plain sailing, and we've faced some challenges, but the over riding factor has always been the sheer dedication and hard work from all of our amazing staff, and wonderful children.
I am a keen sportswoman and love spending time with my family. I am originally from Oxford, and my background is in Mathematics; graduating from Oxford Brookes University with a Maths and Statistics degree in 2001. I am a practising Catholic and attend Mass at St Joseph's in Carterton.
Life is precious and we're blessed to be given the opportunity to love one another and grow together.