Principal's Welcome
Hello and welcome to St Joseph's Catholic Primary School.
We are a school where individuals are valued and helped to achieve their personal best regardless of their faith beliefs or religion. Children are supported in becoming confident and independent young people, who thrive on challenge, and who are motivated to learn.
We are a caring, inclusive school which is rooted in the shared belief of all staff members that all children are born in the image of God and we have a calling to ensure that they have the skills and understanding to be able to follow the path that God has set for them.
I am extremely proud to be part of a team that is committed to achieving high standards and providing the very best opportunities for the children in our care. All staff, regardless of their role in school, work hard to deliver a rich and challenging curriculum, a safe and inspiring working environment which enables and encourages children to develop a continued love of learning and to help them acquire the skills and enthusiasm needed to embrace the opportunities, responsibilities and experiences of later life.
We pride ourselves in developing the 'whole' child and encourage them to learn to love and treat each other as they themselves would like to loved and treated - we do this through our belief and commitment to our faith and, through the teachings of Jesus, we are able to deliver a nurturing, loving approach to each child.

The excellent start begins in our nursery provision, Little Joey's, and continues through the school with staff providing a happy, supportive and purposeful environment and a curriculum that excites and stimulates children's imaginations and creative thinking. The curriculum is delivered through a cross-curricular approach using the National Curriculum which is further enhanced by whole-school themed days and other events including Science, PE, Music and Multicultural weeks to supplement and promote enquiry-led learning. School trips and visits, community activities and a wide range of after-school clubs further add to the opportunities available to children - these include Archery, Lego Club, Eco Warriers, Techno Club, STEM and Gymnastics after school clubs.

The best way to find out about our school is to come and visit, to see us in action and meet staff and children. A telephone call to the school office on 01993 841240 is all that is needed to arrange this.

We look forward to welcoming you to our school, and to a happy and successful partnership with all our new children and families.
Mrs Lisa Smith - Principal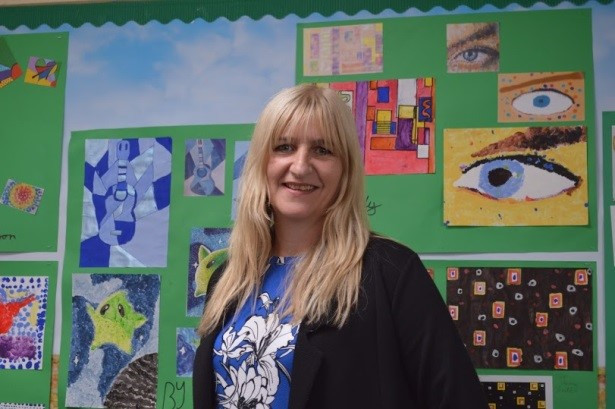 The Pope Francis Academy Company Mission
We believe each person ins a unique creation made in the image of and likeness of God, called by name with a special vocation and gifts to bring to the world. We seek to develop these talents in each individual by being a beacon for Catholic education in Oxfordshire.
In March 2021 we asked parents what they would say to other prospective parents about our school... Here are some of their comments:
'My child loves it! Very friendly and genuinely care about every child.'
'Fewer pupils in the classrooms overall. The pupils are well behaved, they have exemplary character and values.'
'Help/solutions requested are always given by the teachers. My son goes into school smiling and comes home beaming. It's so nice to know he enjoys his time at school.'
'Good organisation, good communication and good one to one with kids if needed.'
'Very friendly staff and children. Great atmosphere within the school community.'
'Great school, nice small classes.'
It is a very caring school community where every child is nurtured and supported to achieve their full potential. Our child has learned to appreciate their very own talents and is challenged and encouraged to work hard on the areas where they could still improve.