WELCOME TO ST JOSEPH'S
Dear Parents and Carers
It gives me great pleasure to introduce you to our dynamic and happy school. We are small but mighty where every young learner's mind, body and soul is nurtured.
We believe that we are a truly special place where we inspire young minds, inside and outside the classroom, by offering a rich and challenging curriculum and extra-curricular programme. We encourage a love of learning that our pupils take with them for the rest of their lives embracing opportunities, responsibilities and experiences that come their way.
Our highly qualified, dedicated and hardworking team create a happy, supportive and purposeful child-centred environment that excites our children's imaginations and stimulates individuality, creativity, curiosity and motivation to learn. Our cross-curricular approach to delivering the curriculum through whole-school themed days and enriching events promote enquiry-led learning and our pupils thrive on these challenges.
There is a prevailing atmosphere of happiness that percolates within our school radiating from our wonderful pupils and amazing staff. There is something for everyone as we get to know each and every child and, in turn, they feel valued and supported to achieve their personal best.
Our cultural programme of enrichment includes a wide range of trips and visits, complemented by an abundance of visitors who bring a wealth of knowledge and expertise. Our clubs and activity programme is vast and includes everything from archery, fencing and gymnastics to cooking, nature and a rock band. We also offer full wraparound care with breakfast and after school clubs. We are always looking to nurture the talents, interests, abilities and aspirations of our pupils so they develop into confident and independent young people.
We have received prestigious accreditations; namely our award winning STEM centre (Science, Technology, Engineering and Mathematics) and PE programmes. Our school site is extremely well-resourced, from our classrooms to spacious external play areas, including our Forest school with wild outdoor space and a brand new all-weather pitch.
We aim high at St Joseph's and innovation, collaboration and partnerships are key players in our success. Our teaching is research-led with initiatives being driven by experts in the field. We aim to run a careers programme for our older pupils, working with local businesses, colleges and universities exploring potential future career pathways. We also have a full programme for our pupil leaders and ambassadors who are involved in making their experience and our school 'the best in class'.
We know that our partnership with parents helps us to enrich the learning experiences for our pupils and the development of the whole child ensuring their academic success, creativity and problem solving, reliability, responsibility and resilience, physical development, wellbeing and mental health.
We are an inclusive school, welcoming families of all faiths and none. We look forward to welcoming you to our school, and to a happy and successful partnership with all our new children and families as we embrace an exciting future together.
Mrs Lisa Smith - Principal
'St Joseph's is inclusive with a strong ethos of compassion and kindness. Leaders and staff have high expectations of behaviour. All pupils feel valued. As one pupil said, 'This is a fabulously caring and happy place.' Ofsted 2020
.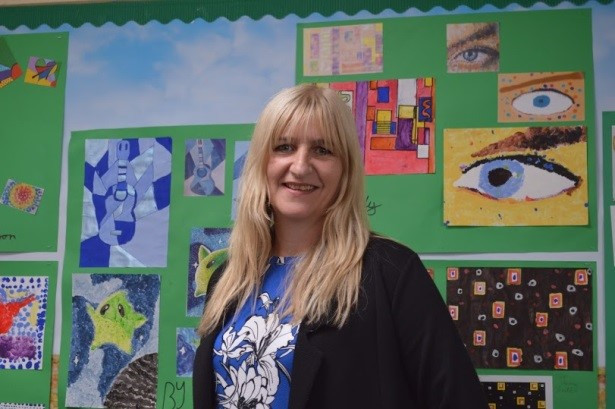 The Pope Francis Academy Company Mission
We believe each person ins a unique creation made in the image of and likeness of God, called by name with a special vocation and gifts to bring to the world. We seek to develop these talents in each individual by being a beacon for Catholic education in Oxfordshire.
In March 2021 we asked parents what they would say to other prospective parents about our school... Here are some of their comments:
'My child loves it! Very friendly and genuinely care about every child.'
'Fewer pupils in the classrooms overall. The pupils are well behaved, they have exemplary character and values.'
'Help/solutions requested are always given by the teachers. My son goes into school smiling and comes home beaming. It's so nice to know he enjoys his time at school.'
'Good organisation, good communication and good one to one with kids if needed.'
'Very friendly staff and children. Great atmosphere within the school community.'
'Great school, nice small classes.'
It is a very caring school community where every child is nurtured and supported to achieve their full potential. Our child has learned to appreciate their very own talents and is challenged and encouraged to work hard on the areas where they could still improve.