St Joseph's Catholic Primary School
St Joseph's Primary School is comprised of 18 staff including teachers, teaching assistants, nurture assistants and administrators. Because we are a small staff, we are able to work closely together in order to ensure a well-rounded primary school experience for our children that takes into account both their academic and emotional needs.
Our aim is to provide the children a safe environment where they can grow and change to become proud of the person they were meant to be by sharing their God given gifts and talents with all those they meet.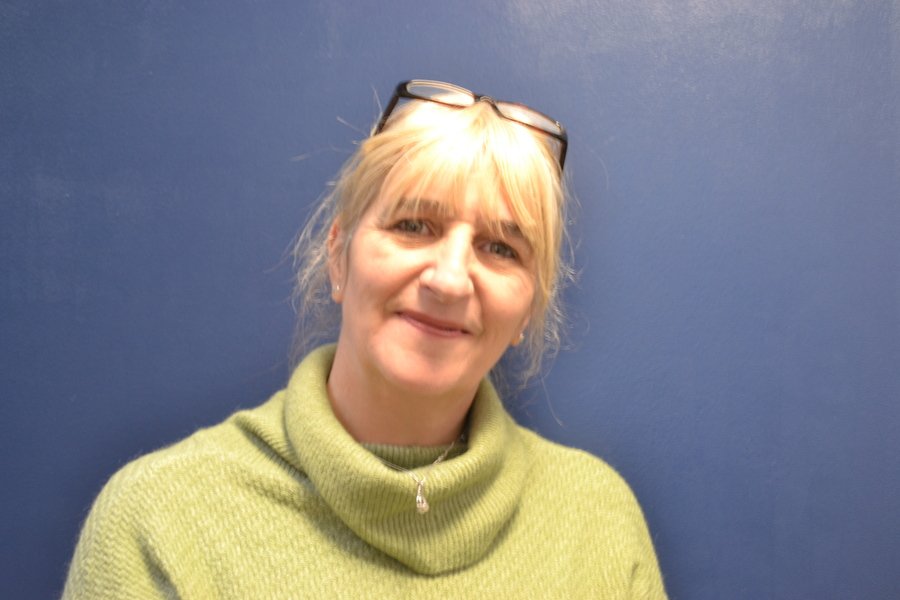 Lisa Smith - Principal
Lisa was appointed Principal of St Joseph's in 2017 however before becoming Principal she was deputy headteacher and SENDCo.
Lisa leads the foundation curriculum including D&T, Art, Music, the Humanities and has a leading role in IT.
Cheryl MacLennan - Vice Principal and Early Years Lead Teacher
Cheryl was appointed as Vice Principal of St Joseph's in 2017 however before becoming Vice Principal she was part of SLT which included leading Literacy and RE. She is also a consultant supporting other schools specialising in English.
Ms MacLennan is the lead in EYFS.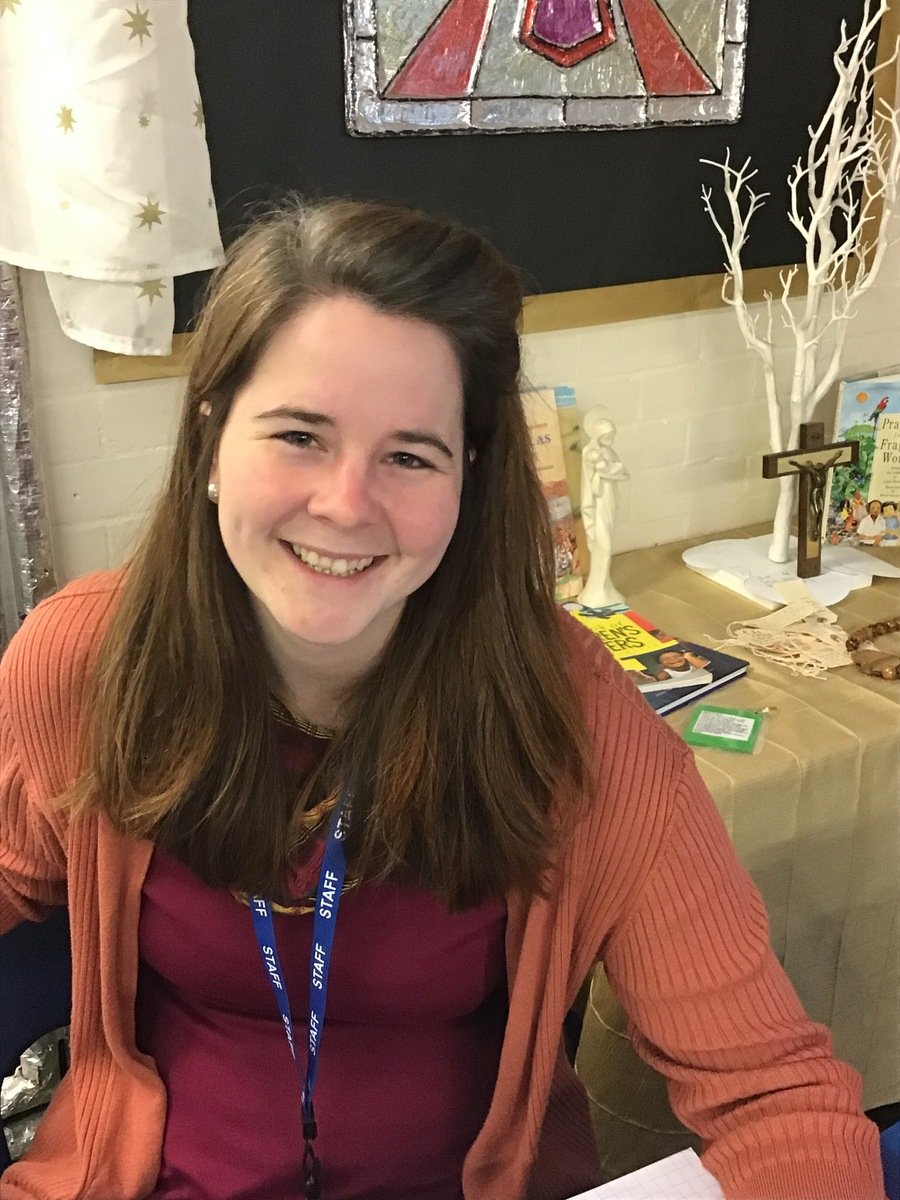 Mrs Vanessa Leedham
Chestnut Class Teacher
Vanessa joined the team in January 2022. Vanessa's favourite subject is Mathematics. She likes cycling, baking and taking care of her two rabbits.
Roland Foster - IT Lead and Year 5/6 teacher
Roland qualified to be a teacher in 2010 and taught RE in a comprehensive until 2015 before switching to teach in a primary school. He loves teaching art, history and RE as he is able to make things with the children and inspire them to be creative and imaginative.
Roland joined St Joseph's in 2018 teaching in Year 4/5 and is now co-ordinating IT and PE.
Mr Foster is the teacher of Eucalyptus class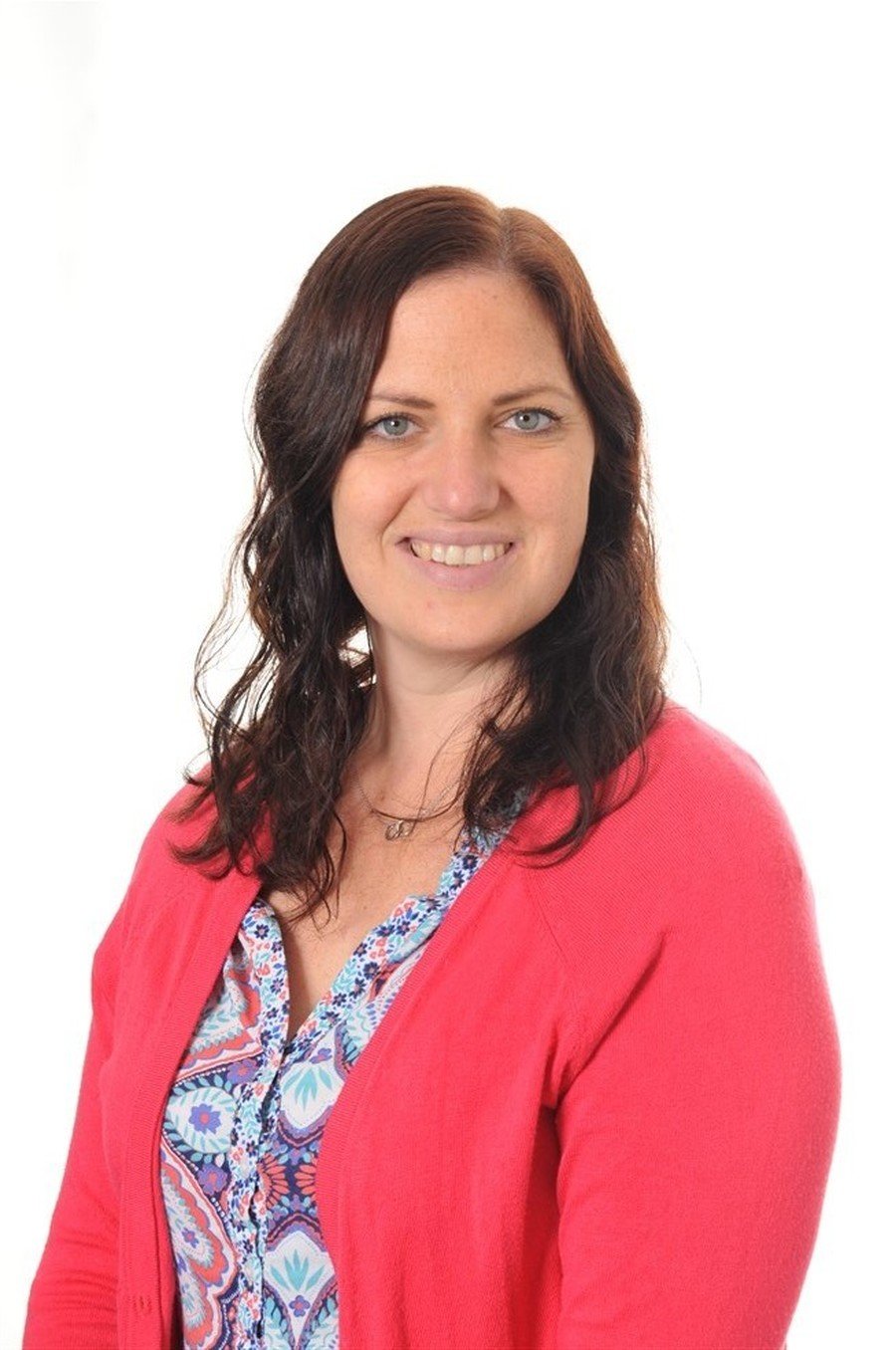 Hannah Stone - Year 1/2 Teacher
Hannah joined us as a 1:1 support worker whilst completing her degree. Hannah qualified in 2021 after completing her SCITT with our school and started her ECT year of teaching in September 2021.
Hannah is also a staff governor and has served on the governing body for three years.
Miss Stone is the teacher of Maple Class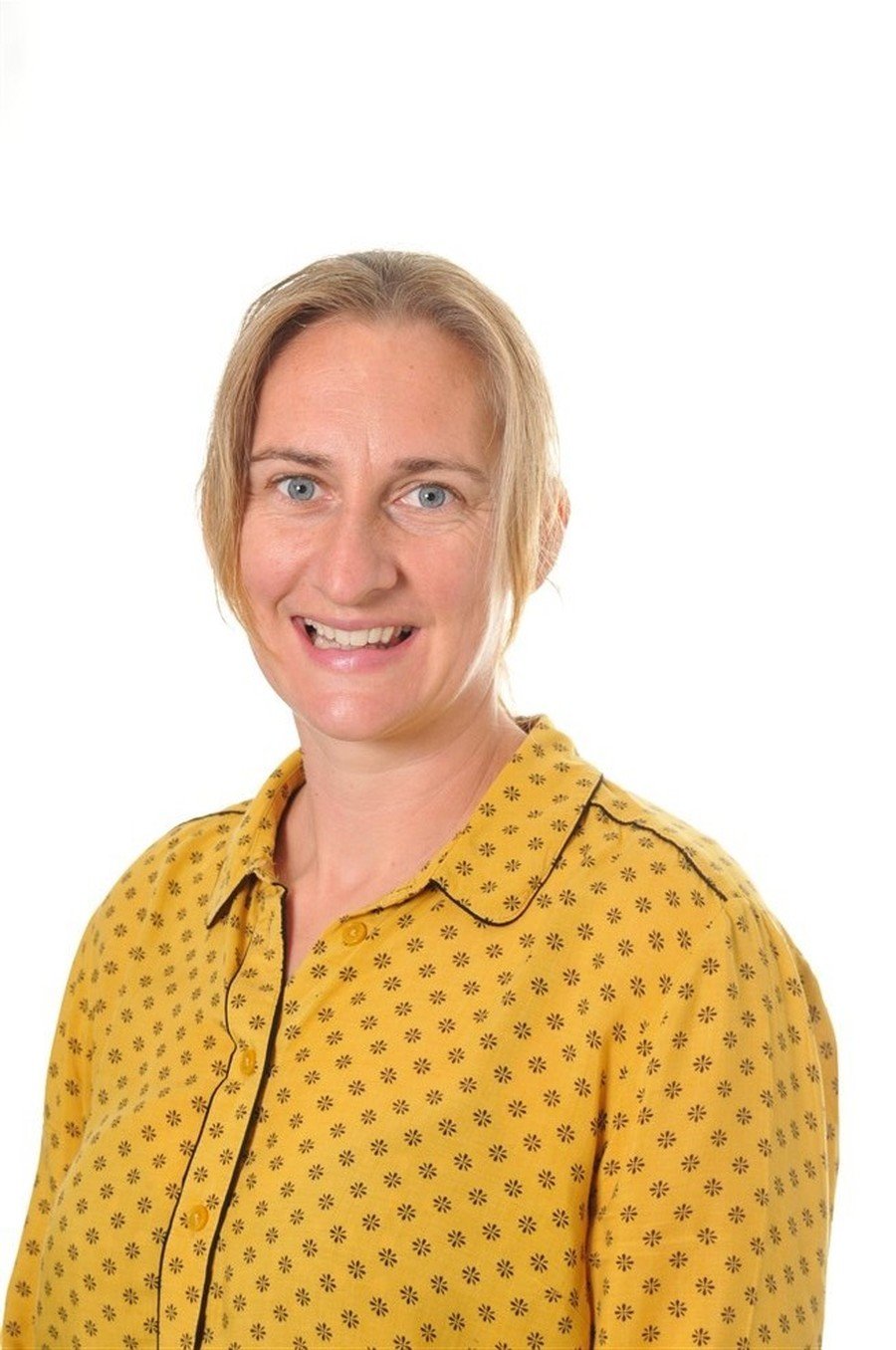 Louise Griffiths - EYFS and Nursery Manager
Louise works in our early years department and manages our nursery setting - Little Joey's. Louise joined us in September 2018.
She enjoys running and keeping active.
Michelle Cornick - Office Manager
Shellie joined us at St Joseph's in September 2016 as an apprentice. In April 2019 she was appointed as a school administrator. She was appointed as our Office Manager in January 2020.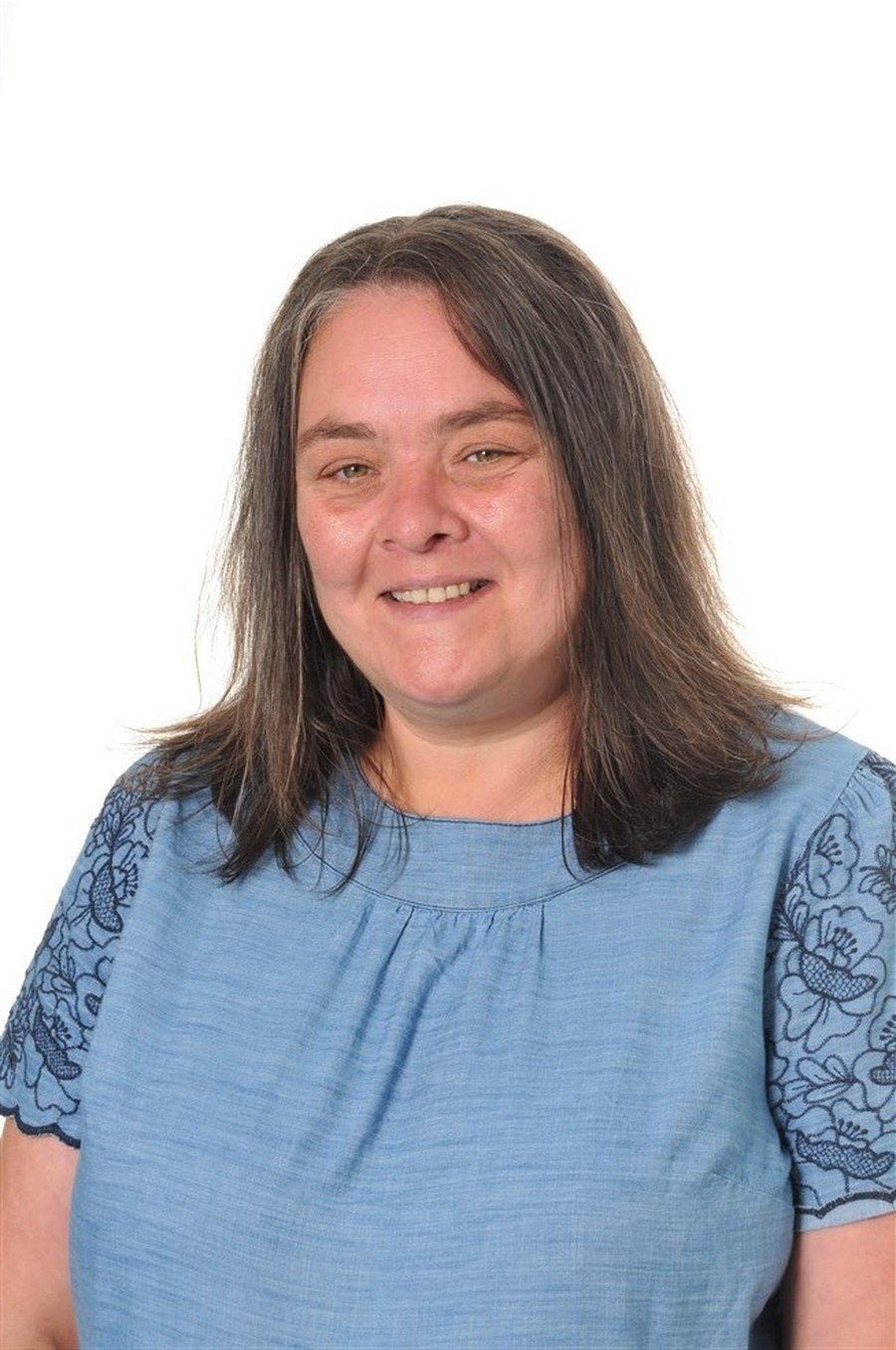 Kim Quinn - Breakfast Club Supervisor/Teacher Support/Lunchtime Supervisor/Rainbows Lead
Kim was appointed in 2015 as a teaching assistant. Kim manages Breakfast Club and also teaches cooking with the children across the School. Kim also is our Bereavement Counsellor and has supported pupils through challenging times.
Kim also supports Chestnut Class as a teaching assistant as well as lunch time and Breakfast Club.
Ami Archer - Teacher Support
Ami joined us in 2020 as a 1:1 support assistant. She works closely with the class teacher in Eucalyptus. Ami has children who attend our school.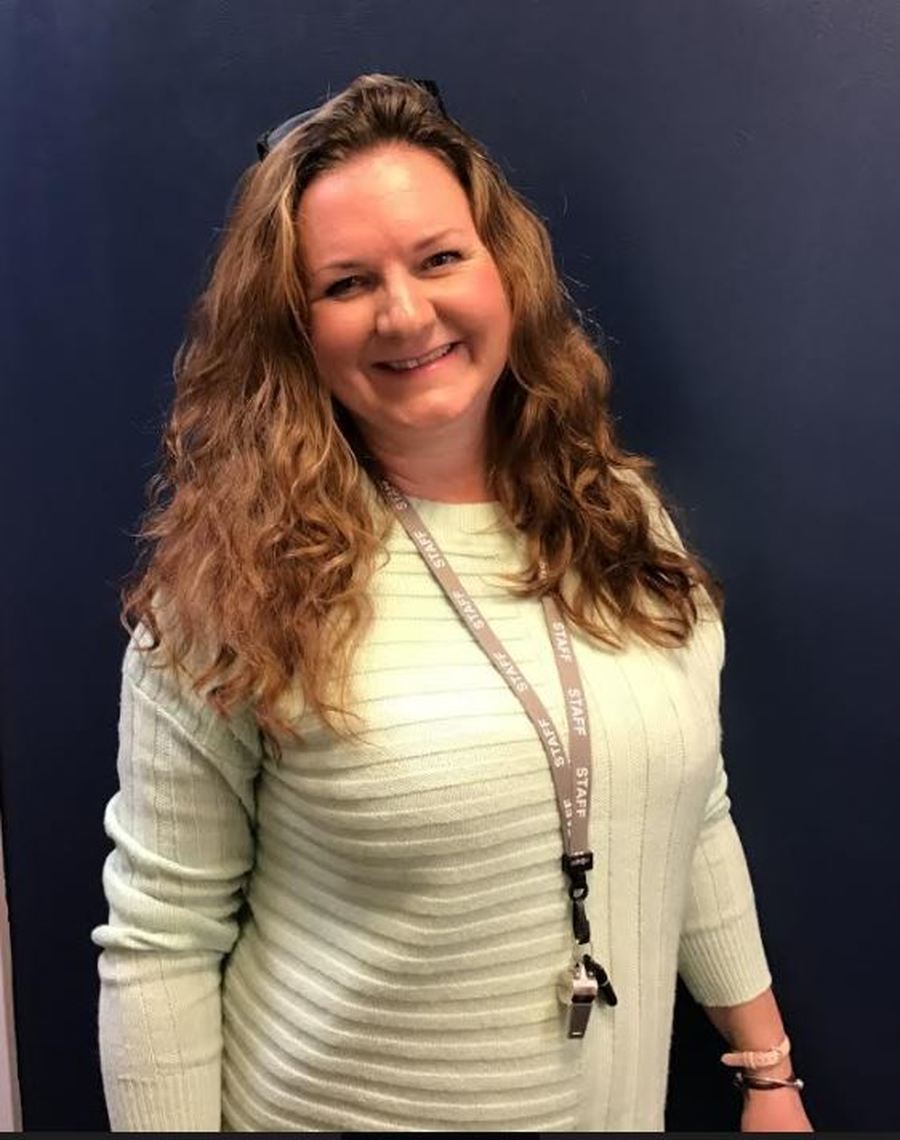 Sarah Pratley - Nurture Support/Classroom Support/Kidz Care Club Assistant
Sarah works in Eucalyptus Class in the afternoons and in Kidz Care Club in the evenings.
Sarah is our ELSA Lead (Emotional Literacy Support Assistant). Sarah has supported many pupils through difficult and challenging times.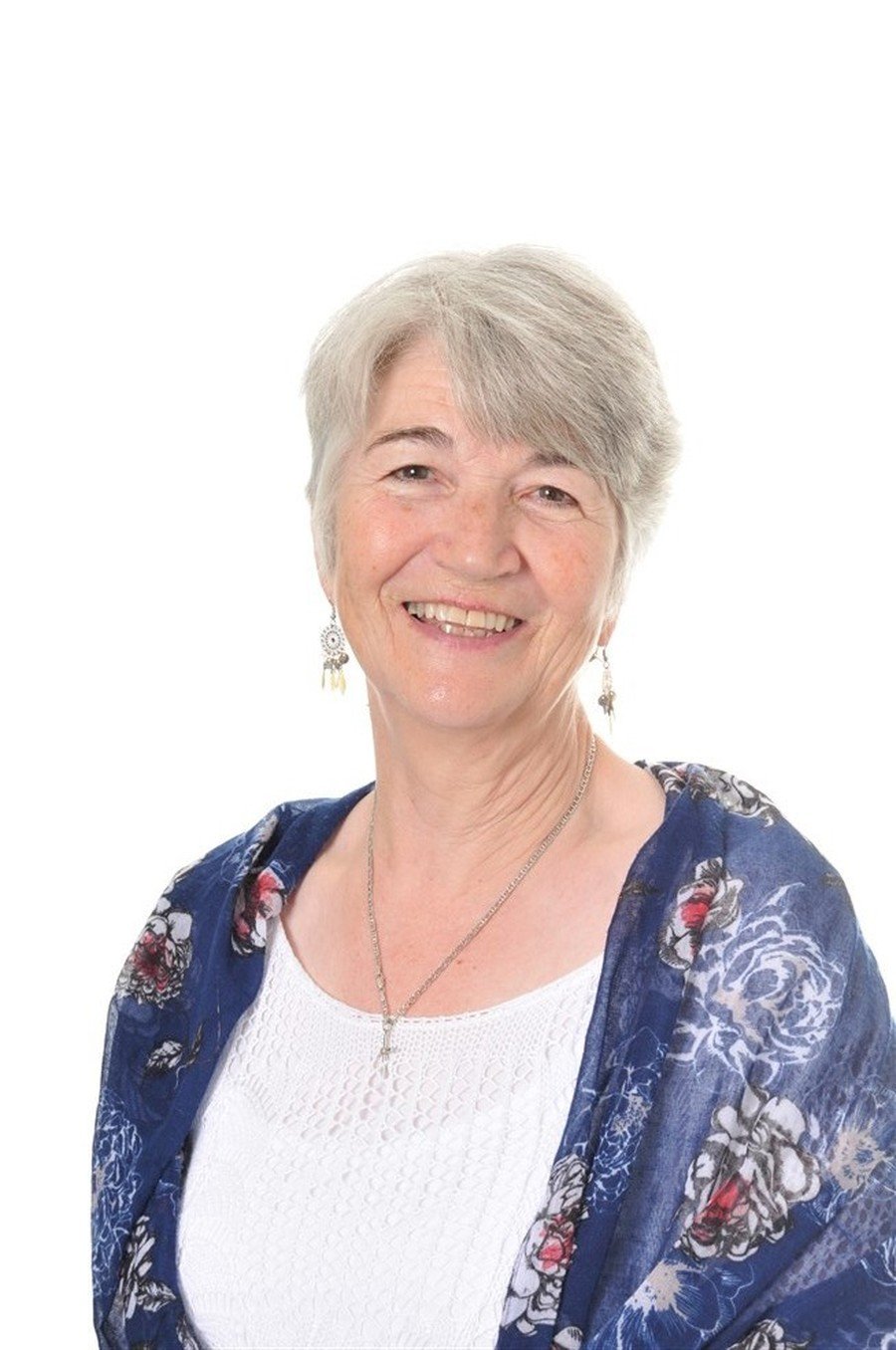 Nicky Hegarty - 1:1 Support/Teacher Support/Lunchtime Supervisor
Nicky is our longest serving member of staff, she was appointed in 1998.
During her time at St Joseph's Nicky has worked in our wrap-around provision as well as lunch time supervisor. Nicky currently works in Chestnut Class supporting pupils and the class teacher.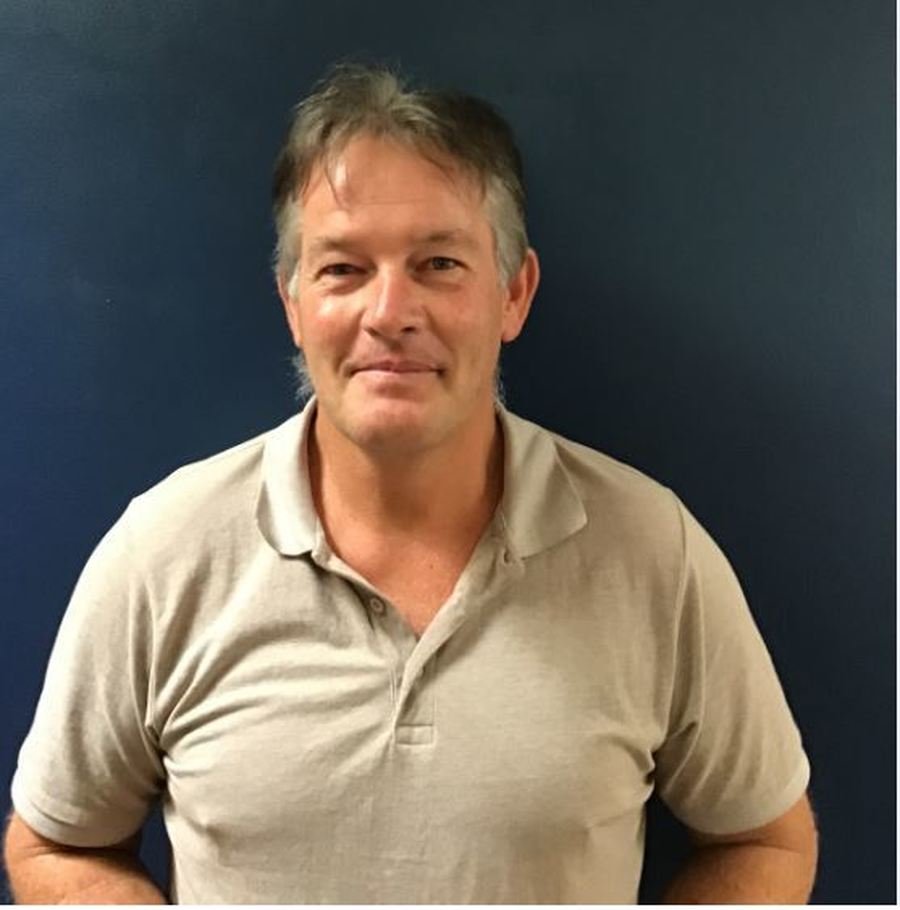 Mr 'Angus'- Caretaker
Mr 'Angus' is our caretaker and handyman - We don't know how we would survive without him! He is a man of many skills and enjoys the outdoors, he has led an 'outdoor skills and adventure' day with some of our pupils.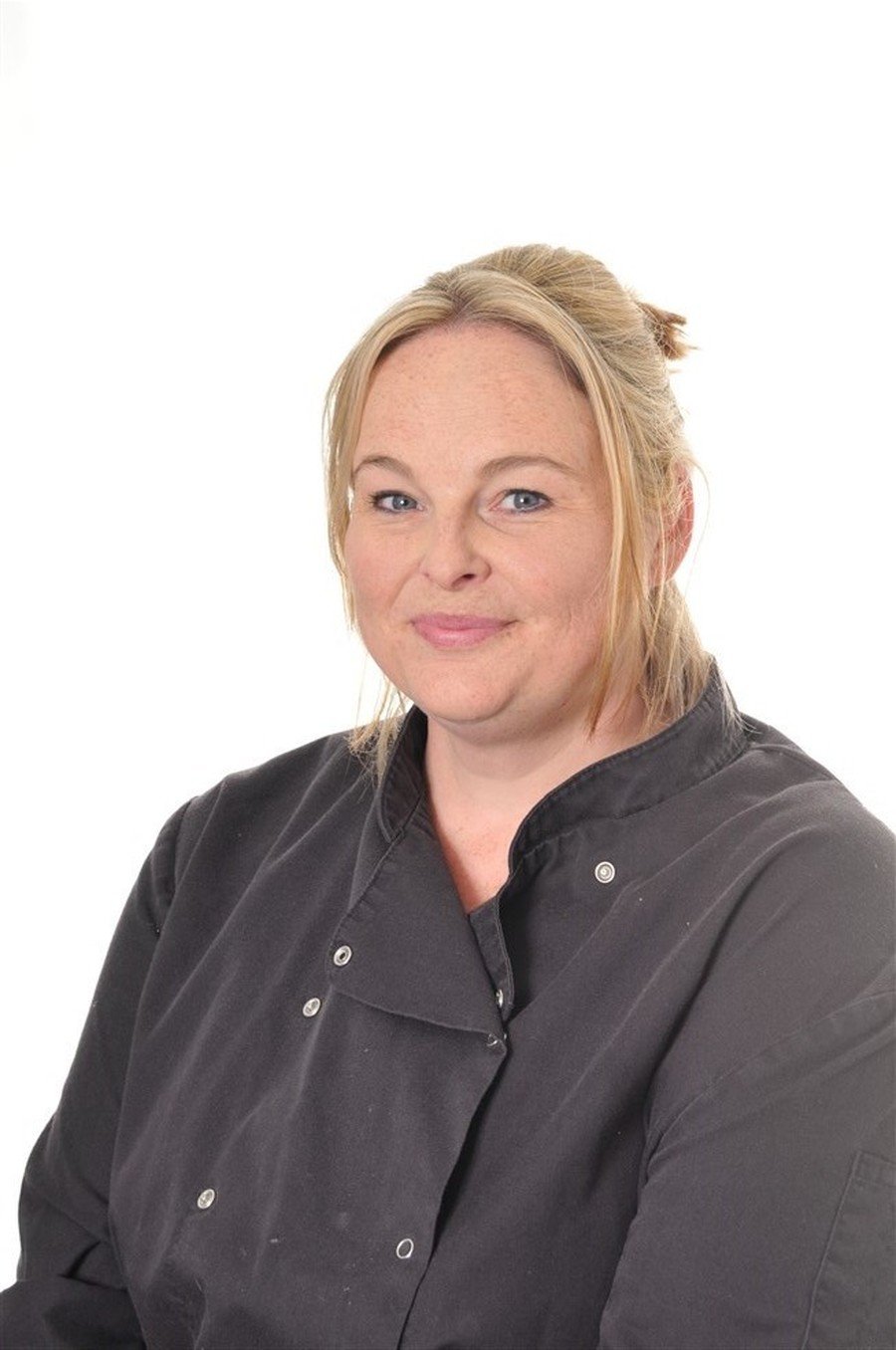 Angela Willoughby - Chef
Our wonderful Chef Angela produces fabulous food that our children enjoy immensely!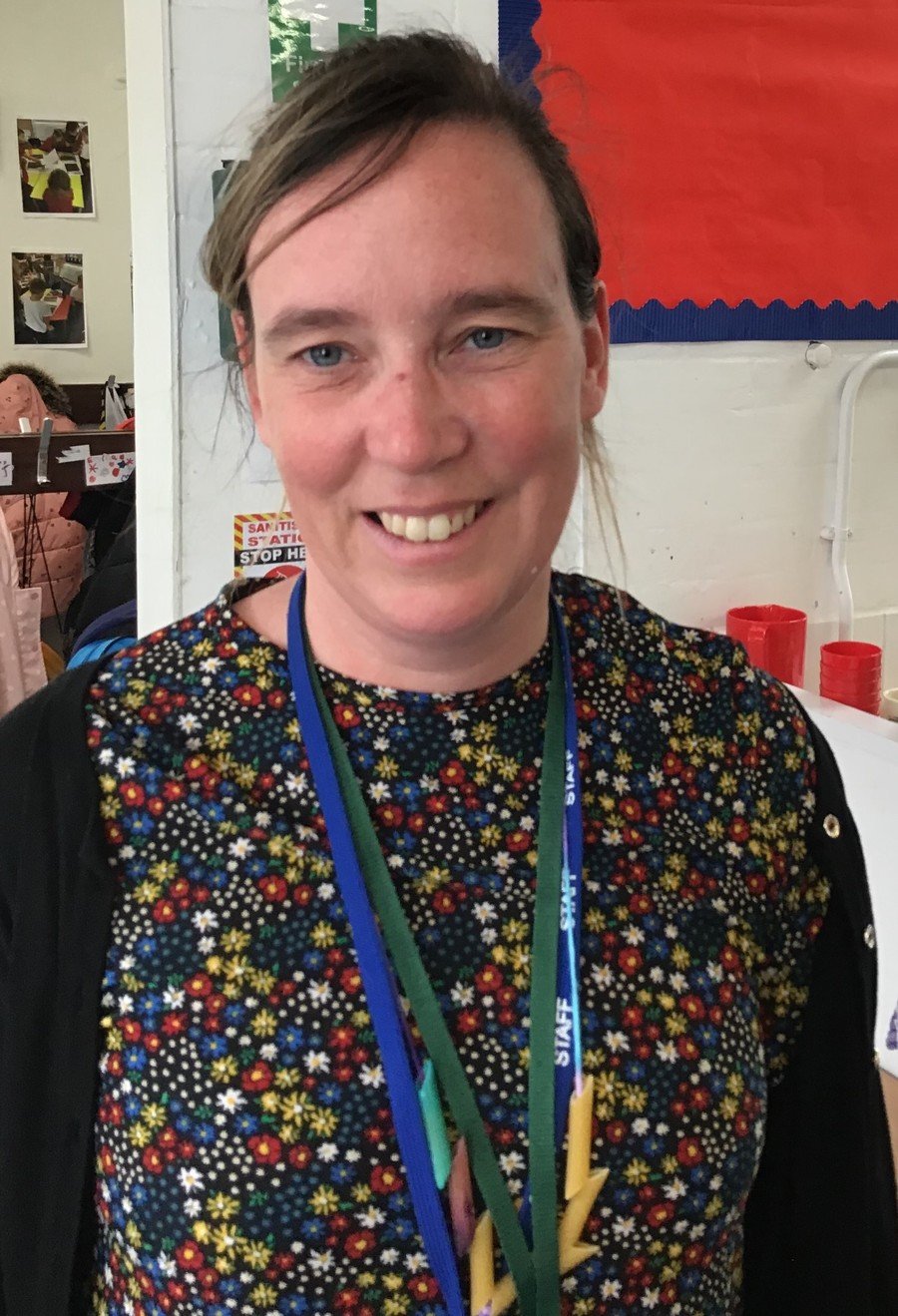 Carrie Morgan 1:1 Support
Carrie rejoined our team after some time away in Cyprus. We welcome her back as a 1:1 Support Assistant.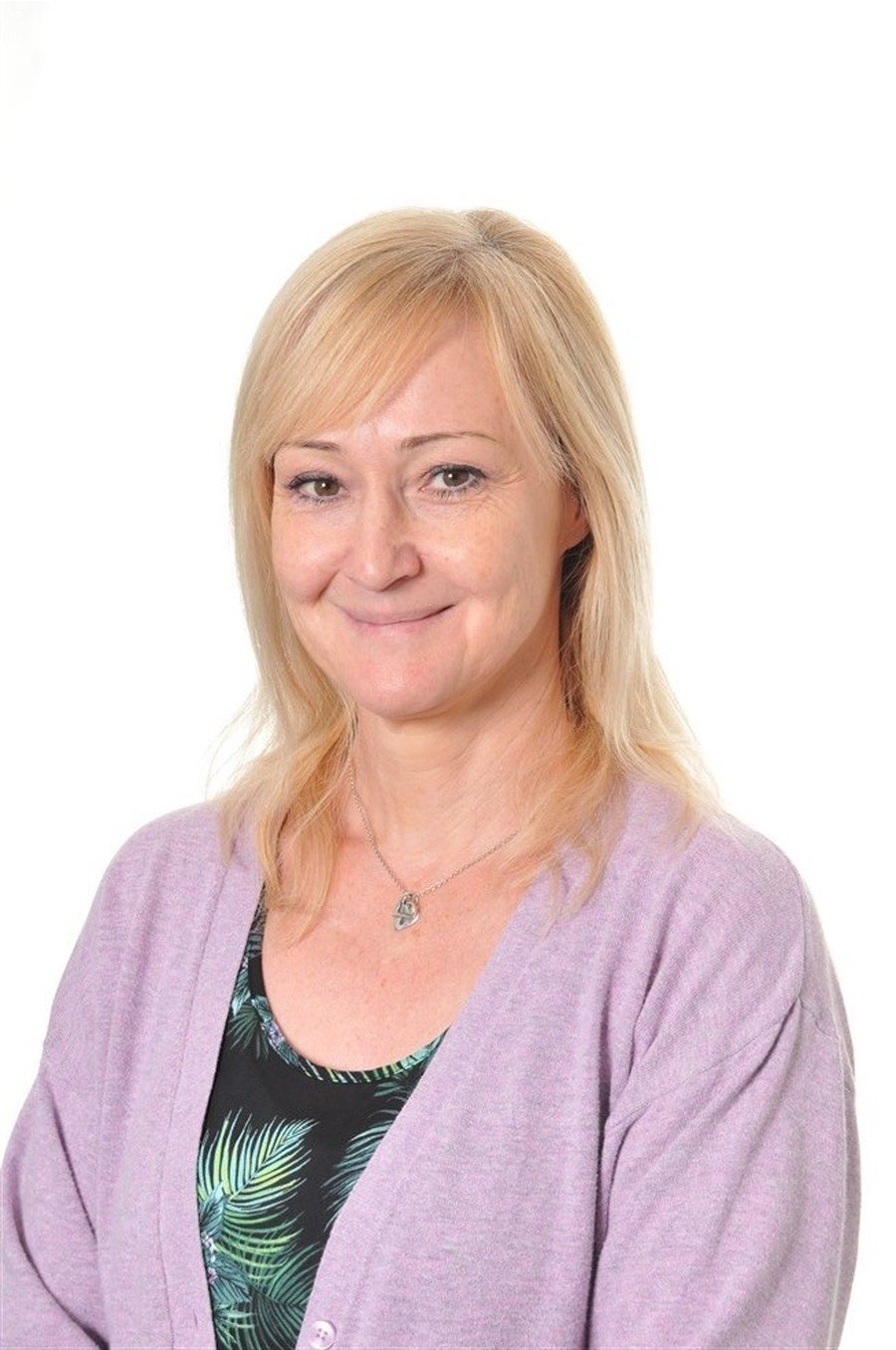 Donna Kibble - Teacher Support/Lunchtime Supervisor
Donna works in Maple Class and supports teaching and learning in the classroom. Donna also covers lunchtimes. Donna has been with us since 2015 and in 2019 she was appointed as a teaching assistant. She currently works in Maple Class.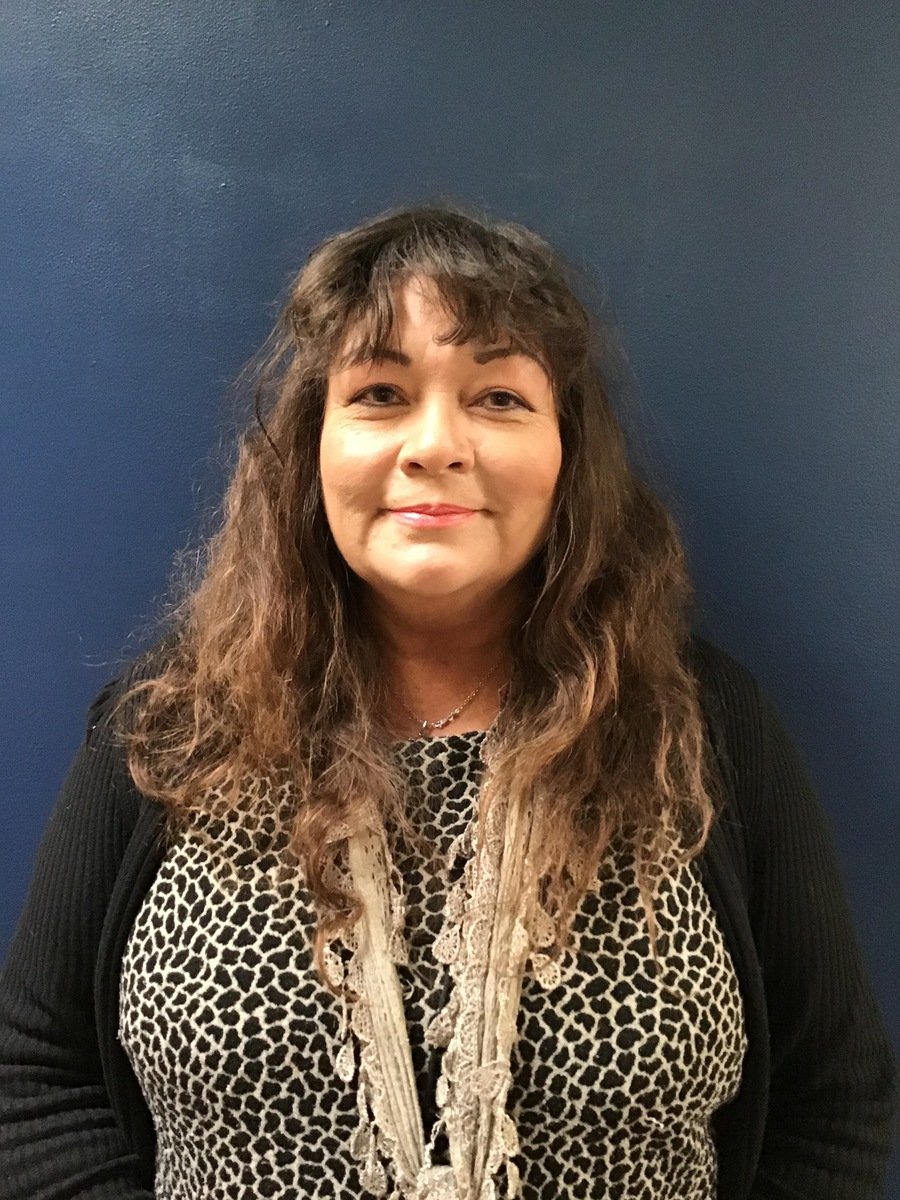 Debi Davis - Teacher Support
Debi joined St Joseph's in 2000. Debi has worked in our wrap-around provision and as a cover supervisor. Debi currently supports Chestnut Class as a teaching assistant.
Debi is very 'arty' and is responsible for our wonderful backdrops at Christmas time!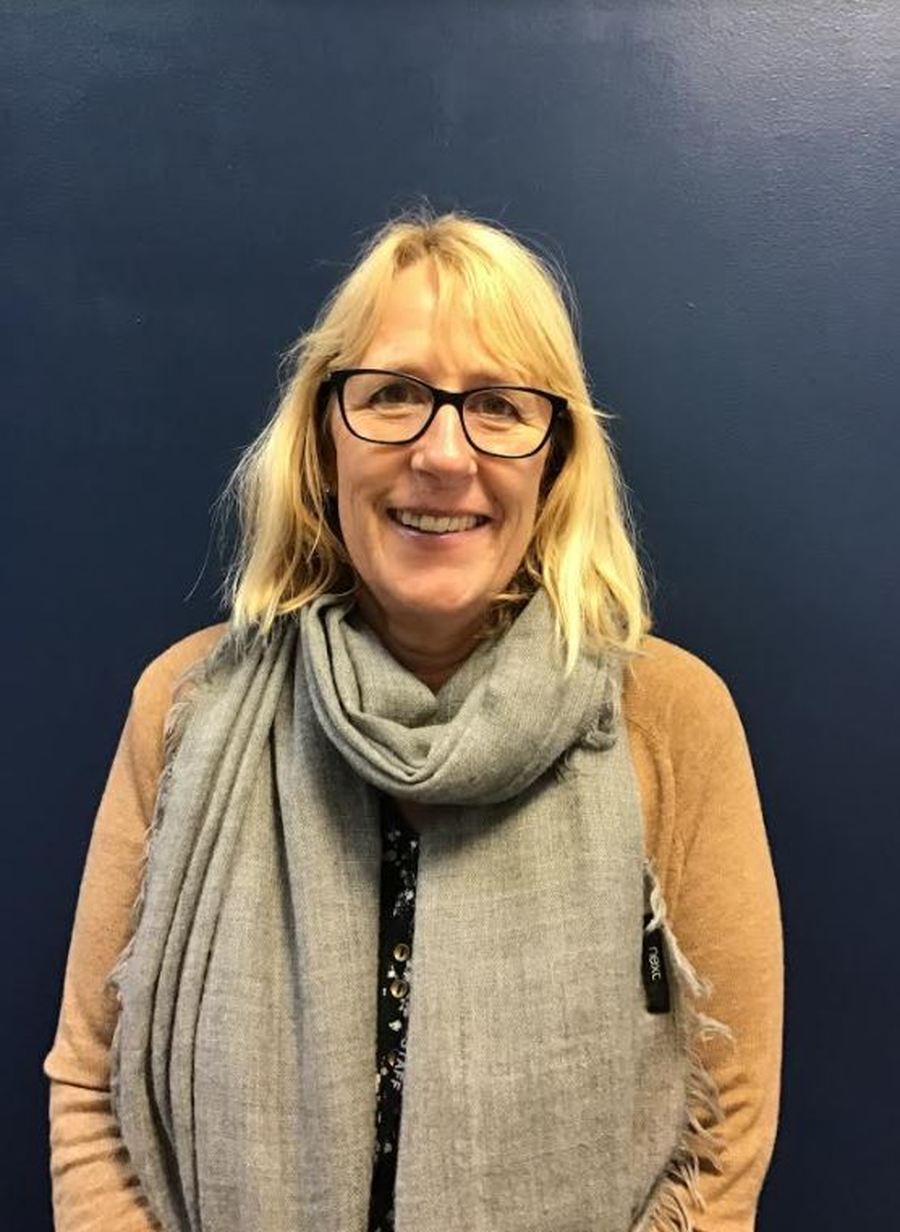 Clare Neller - Teacher Support/Kidz Care Club Manager
Clare works as our Kidz Care Club manager and enjoys supporting pupils in Maple classroom.
Clare is famous at school for her fantastic Lemon Drizzle Cake!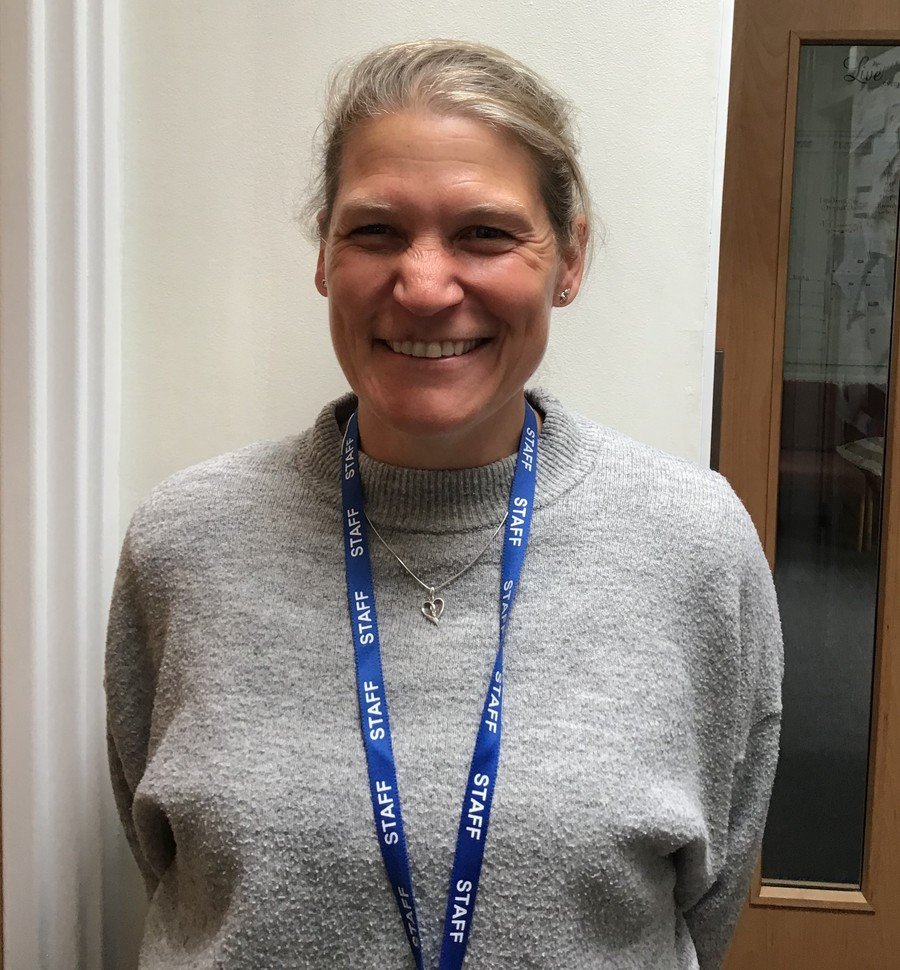 Trish Davies - Office Administrator
Trish is our new office administrator and rejoined the team in March 2022. Trish has children who attend our school.