St Joseph's Catholic Primary School
St Joseph's Primary School is comprised of 20 staff including a Senior Leadership Team, teachers, teaching assistants, nurture assistants and administrators. Because we are a small staff, we are able to work closely together in order to ensure a well-rounded primary school experience for our children that takes into account both their academic and emotional needs.
Our aim is to provide the children a safe environment where they can grow and change to become proud of the person they were meant to be by sharing their gifts and talents with all those they meet.
Lisa Smith - Principal
Lisa was appointed Principal of St Joseph's in 2017 however before becoming principal she was part of SLT which included leading in head of teaching and learning, leading the SENCo role, Science subject lead as well as many other roles.
Lisa is a highly experienced teacher with 20 years teaching experience in both Gloucestershire and Oxfordshire counties. She was able to work closely in developing curriculum with schools surrounding principles of Mantle of the Expert and has used this experience to support at St Joseph's.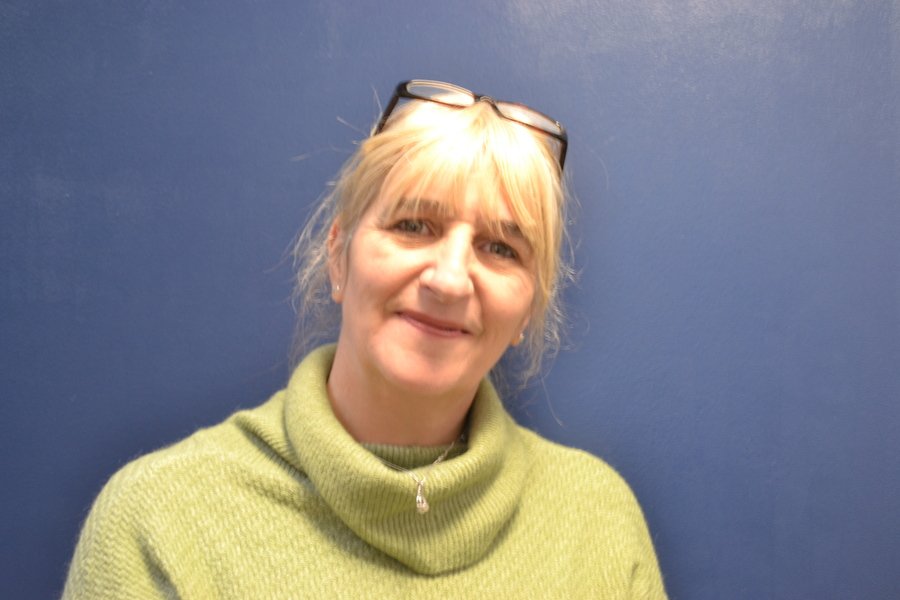 Cheryl MacLennan - Vice Principal
Cheryl was appointed as Vice Principal of St Joseph's in 2017 however before becoming Vice Principal she was part of SLT which included leading Literacy. She is also a consultant supporting other schools and specialising in English.
Cheryl has taken on the role of Early Years lead as of September 2019 and has relished leading EYFS as an exciting area to develop a strong story telling curriculum.
Sarah Smith - SENCo and Year 1 teacher
Sarah is a highly experienced teacher beginning her teaching career in the mid 1990s teaching in Key Stage 2. She had the opportunity to teach at an international school in Tokyo before returning to the UK to expand her career into Key Stage 1 and early years. In 2013, she became an EYFS coordinator and SENCo.
Sarah joined St Joseph's in 2018 as a SENCo and a Year 1 teacher. She specialises in supporting those with particular needs as well as helping to run our RAF Buddy Club to support children with parents in the forces.
Gerard Iredale - Maths Lead and Year 2 teacher
Gerard began his career in 1994 as a Key Stage 2 teacher before heading abroad to teach English in Japan in 1999. He was also fortunate enough to teach in a British school in Madrid from 2000-2003.
Gerard joined St Joseph's in 2003 where he has taught from Reception to Year 5. He specialises in maths and is keen to develop strong foundations in understanding as well as delivering an inspirational mastery curriculum.
Liz Henderson - Science Lead and Year 3/4 teacher
Liz qualified as a primary school teacher in 1998, specialising in Art. She then completed her Bachelor of Education Honors in 2002 at the Cape Town University in South Africa. From here she moved to England and taught at an independent preparatory school in Chelsea for girls and boys aged 3 to 11, where she was Head of the Lower School, Assessment, and Maths for 5 years. While having a family she ran an educational consultancy delivering CPD to schools in London.
She joined St Joseph's in 2016 and currently teaches year 3/4 and is the Head of Science.
Rachel Henderson - PE Lead and Year 5/6 teacher
Rachel graduated with a music and education degree from Reading University and began her teaching career in a junior school in Reading specialising in Key Stage 2, English, Music and P.E. She has also spent time teaching in a boarding school near Cirencester as the Prep 4 form tutor and teacher of girls games.
Rachel is in her 22nd year of her teaching career - now in her 5th year of teaching at St Joseph's and she is the leading teacher in PE. This shows in all her sports and fitness and she is particularly active in Park Runs, netball and tennis.
Roland Foster - IT Lead and Year 4/5 teacher
Roland qualified to be a teacher in 2010 and taught RE in a comprehensive until 2015 before switching to teach in a primary school. He loves teaching art, history and RE as he is able to make things with the children and inspire them to be creative and imaginative.
Roland joined St Joseph's in 2018 teaching in year 4/5 and is now specialising in IT and inspiring children using 3D printing.
Lisa Moore-Patrick - Year 1 teacher
Lisa is our year 1 teacher for 3 days a week.
Michelle Howes - Office Administrator
Shellie joined us at St Joseph's in September 2016 (although she was previously one of our pupils) and completed her apprenticeship in April 2019 when she was appointed as a school administrator. She was appointed as our Office Administrator in January 2020.
In her spare time she runs a Guides unit as well as 2 Rainbows units.