Our Virtue this term is: Faith-filled and Hopeful
Our trip to Westminster Cathedral June 2019
Our Minnie Vinnies were invited, along with around 800 other children, to share mass at Westminster Cathedral! It was a wonderful afternoon and something that the children and adults who kindly gave up their time to come with us, will never forget! The children sang the Minnie Vinnies song in front of everyone - with smiles and so much confidence! We are all so very proud of them!
Remembrance Mass
We prepared for Armistice Day. Father Andrew celebrated our Remembrance Mass with us and we were very privileged to have Carterton's Mayor as our VIP visitor.
Our new Mini Vinnies are already at work supporting local and international charities - so far this year they have organised the Shoe Box appeal and have handed out boxes to be filled for children and families at Christmas and our collection at Harvest has been donated to the local food bank. Well done and keep up the good work!
Jesus Blesses Little Children Mark 10: 13-16
Some people brought children to Jesus for him to place in his hands on them, but the disciples scolded the people. When Jesus noticed this, he was angry and said to his disciples, "Let the children come and do not stop them because the Kingdom of God belongs to such as these. I assure you that whoever does not receive the Kingdom of God like a child will never enter it." Then he took the children in his arms, placed his hands on each of them and blessed them.
Collective Worship
Click here for our Collective Worship Policy
Please find below a link to prayers that your child will be learning throughout their school year - please feel free to download and share at home.
Year Group Prayers
Click here for Reception Prayers
Click here for Year 1 Prayers
Click here for Year 2 Prayers
Click here for Year 3 Prayers
Click here for Year 4 Prayers
Click here for Year 5 Prayers
Click here for Year 6 Prayers
Working Together
Are we good team players? Is there something we could do today to help make someone feel more a part of our team? Are we committed to helping and encouraging one another?

Dear God,
Thank you for placing us in families, in friendship groups and in a school that cares for us. Please help us to play our part and be good team players who always help and encourage others.
Amen
Eucalyptus

Father Almighty,
You are God's 'son', God also created our 'sun'. You are our 'sun' because you are powerful and beautiful. You give us light, you are the main thing in our life and we couldn't live without you; just like the real sun. We thank you for all the beautiful things in our life, like the sun, our family and our friends.
Help us to believe and trust in God because he will set us free and he loves us so much. The 'sun' is our physical light but you are our spiritual light.
- Megan
Dear God,
Thank you for your light (the sun) it has guided me my whole life helping me decide the right path leading me to where I am now with a family and friends and a life full of joy and happiness. The light has inspired and enlightened me to grasp for higher goals with the light watching over me along the way.
- Liam
Almighty Father,
The sun is our physical source of energy but you are our spiritual source of energy. The sun is our light but Jesus your 'son' is our Saviour and our guidance. He helps us in so many ways. I feel your energy when you help me and I know you're always there to protect and love me. When I help others we have a stronger relationship. I can feel your presence even more. More than ever.
I trust you and believe that you will heal me and all my friends. I trust that you will help and think of us every day. We rely on the sun for light and brightness every day and we rely on you for guidance and help. Thank you for our beautiful things like our family and friends and all the people who support us. Thank you for all the things that we have because some people aren't as fortunate as us. These things are beautiful just like the sun.
- Alfie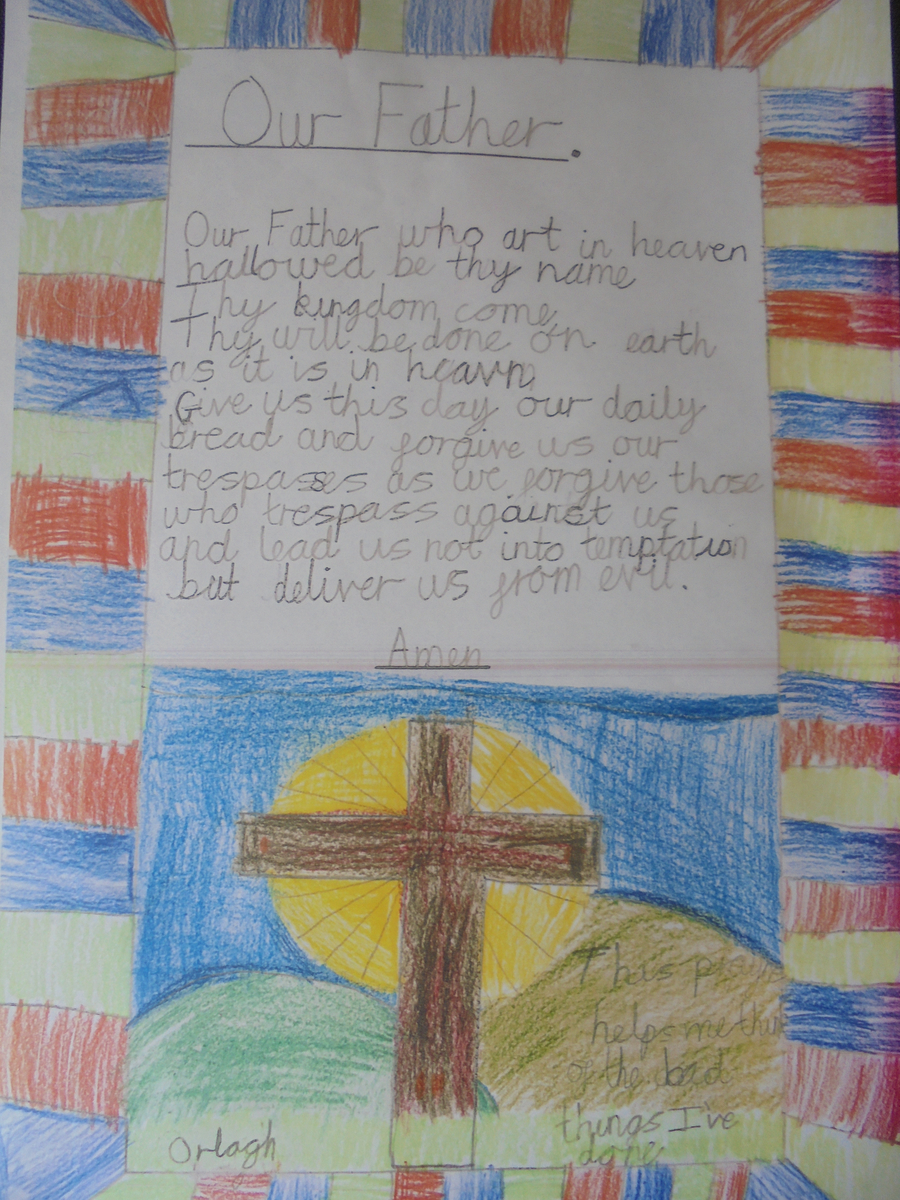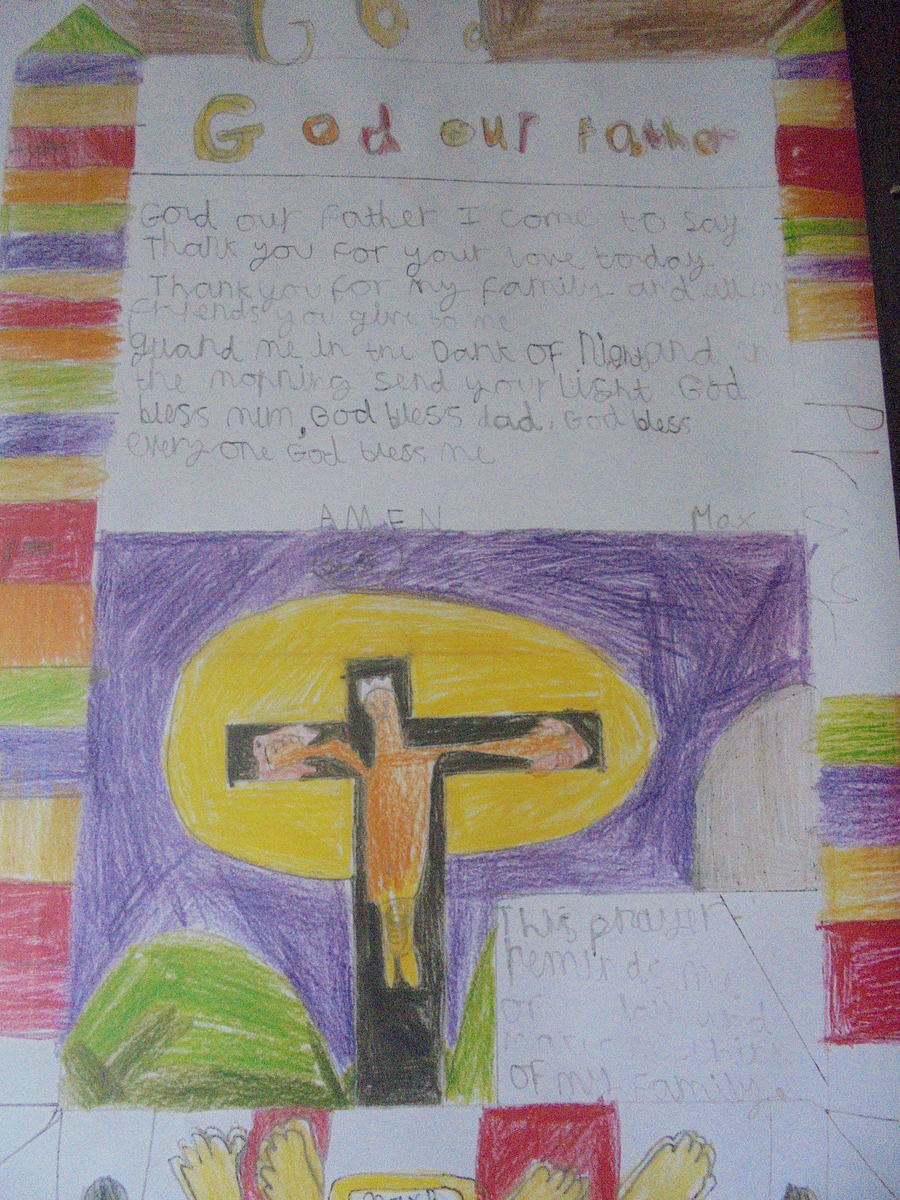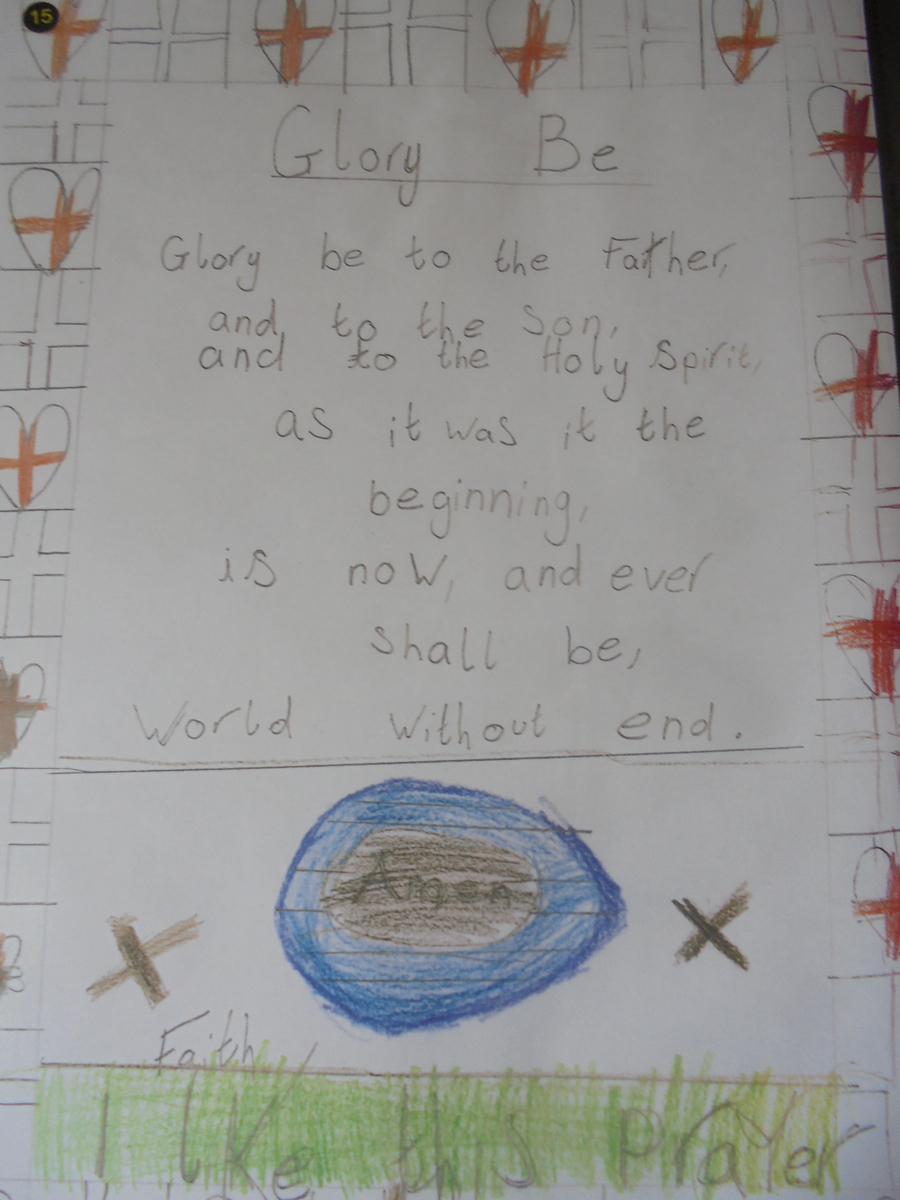 Our school follows the Jesuit Pupil Profile - this term we will be focusing on Curious and Active