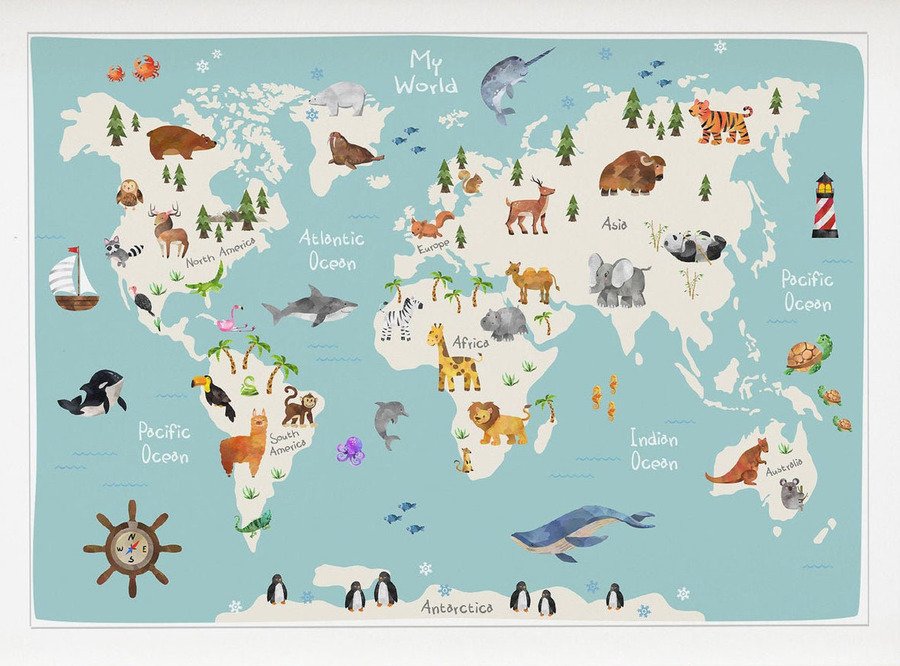 Working Geographically
What is the distance in kilometres from Carterton to Rio de Janeiro?
What famous tourist attraction can you see there?
Research 3 other famous South America tourist attractions.
In English we have been focusing on up levelling our writing by mastering the inclusion of writing devices. We have been adding to our writing tools and the results have been very pleasing! Here are just 2 examples of our great work.
SOLAR SYSTEM FUN FACTS
The solar system includes the Sun and all the objects that orbit around it due to its gravity. This includes things such as planets, comets, asteroids, meteoroids and moons.

The Solar System formed around 4.6 billion years ago.

There are eight planets in the Solar System. The four inner planets are Mercury, Venus, Earthand Mars while the four outer planets are Jupiter, Saturn, Uranus and Neptune.

The inner planets (also known as terrestrial planets) are smaller and made mostly of rock and metal.

The outer planets (also known as gas giants) are much larger and made mostly of hydrogen, helium and other gases.

As of 2008, there are also five dwarf planets: Pluto, Ceres, Eris, Makemake & Haumea.

There is an asteroid belt which lies between the orbits or Mars and Jupiter, it features a large number of irregular shaped asteroids.

For thousands of years humans were unaware of the Solar System and believed that Earth was at the centre of the Universe.
January 2021
We are enjoying discovering the changes that occur to the states of matter. We have made Oobleck and investigated the changes in its state. We have also investigated the properties of a gas. The questions we endeavour to answer are:
1. When a solid changes to a liquid it is called what?
2. True or false? Liquids are easy to compress.
3. When a gas changes into a liquid it is called what?
4. True or false? The particles of a gas are packed tightly
together.
5. When solids reach their melting points they become
what?
6. True or false? Plasma is a state of matter.
7. When a gas reaches its condensation point it becomes
a what?
8. True or false? Solids do not take the shape of the container
they are in.
9. What is it called when a solid changes directly into a
gas?
10. True or false? Gases are hard to compress.
We are thoroughly enjoying our Maths Mastery approach for the topic of Fractions. We have been exploring fractions practically and drawing examples of their value. See some examples of our work below.
January 2021
In History we have learnt that the Ancient Greeks lived around 3,500 years ago their legacy shapes the world we live in today. For some people, life in Greece was good, and many lived in busy towns and cities. They build many temples and very important building that all stood on hills. Click on the links if you would like to learn more about the History of Ancient Greece.
https://www.youtube.com/watch?v=RchSJSJAbc0
https://www.historyforkids.net/ancient-greece.html
September 2020
How are historical events recorded?
In Art and History we have been investigating the designs and images on the Ancient Greek vases. After drawing them and learning about historical evidence they wrote about the evidence on their vase. To find out more about historical evidence click on the link.
https://www.youtube.com/watch?v=-C129XLpTbo
We thoroughly enjoy pretending to be the teacher and explaining to the class what we have learnt. Enjoy watching us explain partitioning.
October 2020
This term we have been focusing on the Personal Cog in REAL PE. We have loved improving our balance, team work, ball skills and general fitness. Term 2 we will be focusing on Health and Fitness.
October 2020
Have a go at our weekly literacy challenge...
In Geography we learnt that the physical relief of the country had an enormous impact on the ancient Greek civilization. It led to the development of individual communities, rather than one country. In fact, Greece did not become a country until the 1800s in modern times. Thousands of years ago, the geography of ancient Greece was divided into three regions - the coastline, the lowlands, and the mountains. Click on the link to learn more.
https://greece.mrdonn.org/geography.html
October 2020
Collective Worship by Chestnut
October 2020
What does being made in the image of God mean?
November 2020
Prayers to learn in KS2 below
Have a go at our weekly maths challenge...
__________________________
Being SMART when we are online!
In our Computing lesson we talked about how to keep ourselves safe when we are online. We discussed the SMART rules and we have made a bookmark to help us remember them.
We discussed how important it is to TELLif we are unsure about ANYTHING.