We have been awarded the Gold School Games Mark for the second year running!
Curriculum
We are proud to say that we offer a rich and varied curriculum for our children here at St Joseph's. It is important to us that each child is able to reach their potential through a curriculum that is able to build on their knowledge and understanding of the world as well as developing key skills in Mathematics and English.
At St Joseph's Catholic Primary School, we will engage and inspire pupils with a relevant, inclusive and memorable curriculum that makes learning irresistible. We will ignite children's curiosity, instilling a passion for lifelong learning.
We strive for all pupils to develop resilience and perseverance, challenging and supporting children to aim high. The curriculum will cover specific key areas of knowledge, skills and understanding within and across different subjects so it is focused and concise. Children will be encouraged to delve deeper into their learning, building on skills progressively each year which will lead to academic success across the curriculum.
At the heart of their learning, children will develop an understanding of the core values that we believe in, core values that are the cornerstones of respectful, global citizens. Our caring culture will underpin the ethos of the school which will be spread widely through our community by promoting our core values. Children will be equipped with a range of strategies that enable them to access their learning in a variety of ways in order to overcome barriers to learning and achieve success.
We teach literacy through 'topic' work and the extra curricular activities develop skills in art, PE - which includes dance, football, tag-rugby, as well music and well-being.
Our children are able to participate in school trips linked to the topic and our Year 6 children have an annual residential trip which enables them to work together and form a bond at the beginning of the academic year.
We are proud to hold the Gold School Games Mark for the second year running. The School Games Mark is a government led awards scheme launched in 2012 to reward schools for their commitment to the development of competition across their school and into the community. Participating in this process allows schools to evaluate their PE provision and assists them in developing an action plan for future progress. Recently, we have purchased a new scheme of work along with CPD for teachers which develops the key skills in PE - this will ensure the continuation of high quality PE throughout the school.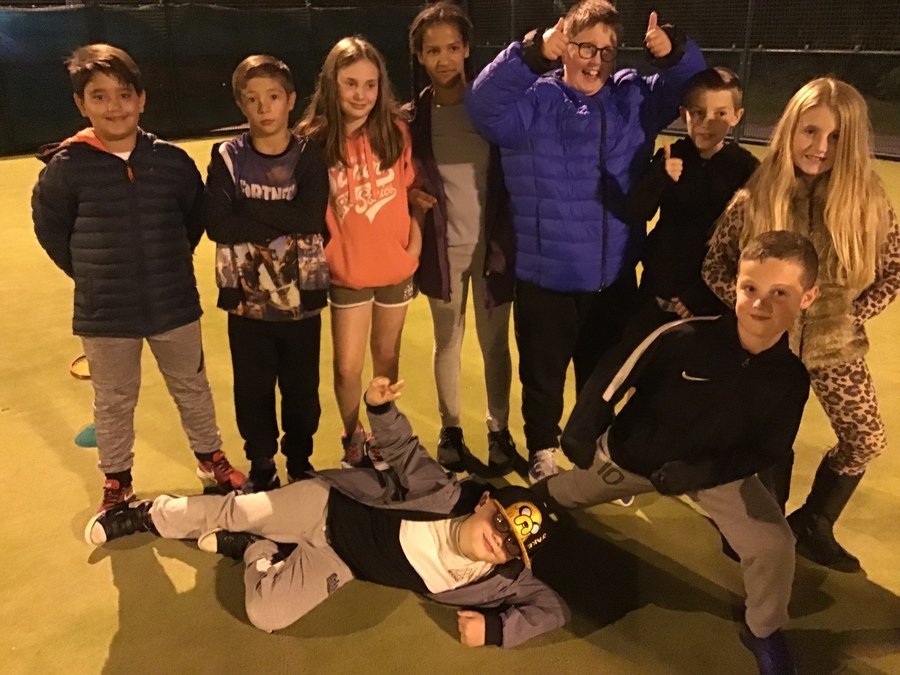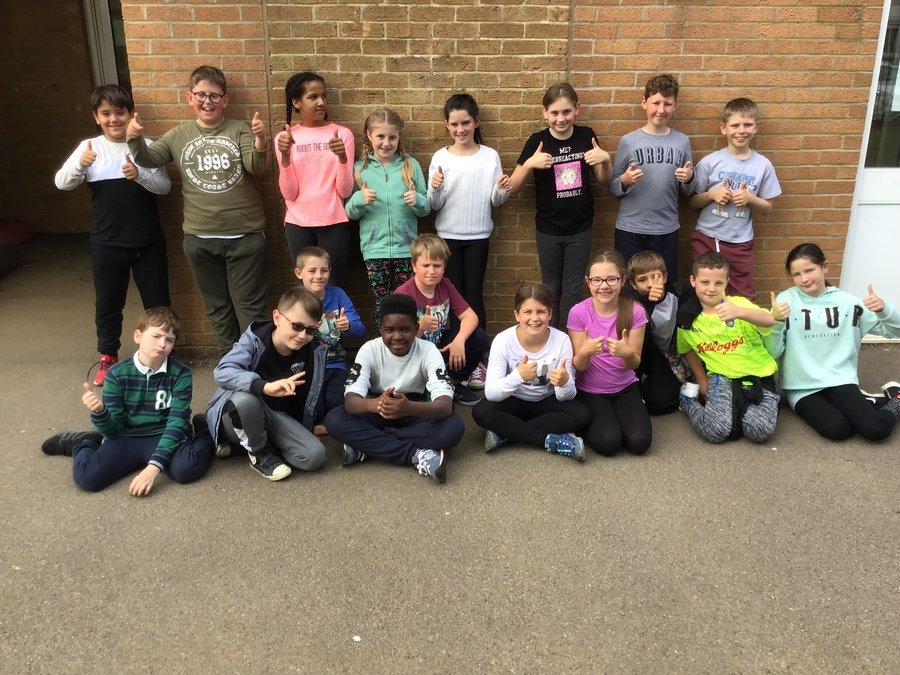 Whole School Yearly Overview 2018 -2019
Whole School Yearly Overview 2017 - 2018
Topic Webs
Topic webs are set by teachers each term, detailing the class focus for the months ahead. Please click on the links below for current class topic webs.
Please click on any of the links below to find out further information about our curriculum approaches and visit the Maths, English and Science website for resources and assessments.
To access your child's national curriculum expectations, please click on the appropriate Key Stage below.
Maths
Science
What is going well and ideas for improvements 2018-19:
What is going well?
Reading is a strength across the school and is improving over time

Writing has improved over the past year - children are being challenged and there are more opportunities for extended writing which is cross curricular

Key skills have been targeted such as spelling and punctuation

Drama is used in many classes to improve speaking and listening

Regular access to the town library has improved children's access to high quality texts

Targeted guided reading sessions are supporting children in inference and deduction skills

Project X has supported children in improving reading and phonics

Targeted phonics groups to improve phonics outcomes

French taught across KS2 weekly

Ideas

Book groups

More use of film and other media as a stimuli

Extend library visit to KS1

Targeted handwriting groups
What is going well?
More of a consistent approach to the teaching of Big Maths across the school

Baseline assessments in September give teachers ideas on gaps and how to accelerate learning

Key skills are taught systematically

Parent Workshops planned throughout the year

Questionnaires sent home re Schofield and Sims Maths Practice booklets (very positive response)

Half termly assessments to support TA progress data

Study group for Year 6 to support teaching and learning

Booster groups set up for Year 6

New IPads to support teaching and learning of Mathematics are being used

Levels of challenge set within lesson raise expectations

Ideas

Whole school push on times tables - timed IT tests

Regular time to practice skills in different situations (cross curricular, problem solving etc)

Introduction of Maths Mastery

White Rose Maths - look to use as a supplement to Big Maths

Parental engagement through workshops
RE
What is going well?
Collective Worship - a strength in our school

Following of the Jesuit Virtues - children have a growing understanding of them

Multicultural Week

Choir established

Sacramental preparation

Minnie Vinnies - supporting local and international charities

Visitors from CAFOD

Ideas

Continue to develop children's knowledge and understanding of vocation

Invite more faiths to share during Multi-Cultural Week

Have themed faith days

Continue to develop the Jesuit Virtues
Science
What is going well?
Science week - planned and led by Year 6

New! Introduction of Science Ambassadors - action planning for them to follow

Science coordinator seeing good practice across the school

Resources for science are good

STEM activities planned for KS2

CPD to lead and manage Science across the school planned

Ideas

Plan for and develop the Science Ambassadors to observe lessons and teach a science club at lunch times

Use 3D printers in lessons

Plan for more investigatory science - Hands on activities to inspire and motivate

Work towards Science Mark for the school

More trips to Science providers (London Science Museum for example)

Involve secondary schools to support teaching and learning of science - visits etc
Humanities - Geography and History
What is going well?
Topics linked across KS2

Field trips and forest school to support Geography

Theme days linked to topic

Museum resources used to support KS1 topics

Visitors and trips to local historic areas of interest

Comparison of areas

How people lived

STEM activities - mechanical, time travel - mapping changes over time

Ideas

More of a focus on geography

Field trips linked to geography planned - eg rivers, beaches, mountains etc

More modern history
ICT
What is going well?
IPads used in school (New 2018)

Data programming is becoming more widely used across the school

Laptops and tablets used to support learning

Ideas

More use of data monitoring equipment across the school

More opportunities to use the computer to present work in various formats

Teaching children across the school to use software on the computer - such as Excel, PowerPoint effectively

Use of 3D Printers to support learning

More STEM activities
The Arts - Music, Art and D&T
What is going well?
Children have opportunities to use various mediums to present and look at art

A choir is in the process of being established

We are looking to buy a class set of clarinets for Year 6

We have piano lessons available onsite

Children have opportunities to design, plan and build various objects linked to their topics both at home and in school

Extra curricular Art Club is well attended and into a third term

STEM activities through topic

Ideas

A more comprehensive approach to music across the school

More opportunities for children to produce their own music

An audit of provision at school to ensure curriculum can be taught effectively

More visiting musicians

More CPD planned for D&T to ensure key skills, knowledge and understanding are covered

Plan towards a DT Mark for school

More trips to support the arts in school

More opportunities to cook across the school
PE
What is going well?
PE is a strength in our school

Children have many opportunities to develop skills across many sporting activities

Playground Leaders in Year 5

Young Sports Leaders training

Cross school competitions

Sports Day

Extra Curricular activities include Dance, Gymnastics, Football, Martial Arts and Tag Rugby

New PE Curriculum introduced - Real PE

Ideas

Maintain Gold School Games Mark

Introduce Real Play
Science Week 2019 Timetable