Computing
Minecraft Education is a huge resource for learning, and not just in ICT, based on the hugely popular Microsoft game. We plan on using it for cross curricular learning in Maths, Geography, History, Art and Design and, of course, computing. It has set ups for all manner of computing skills, including coding and writing and debugging algorithms. We have also set up a Minecraft club in school for KS2 pupils (Mondays between 3-4pm) where there will be challenges and an ongoing build project for the children to get into.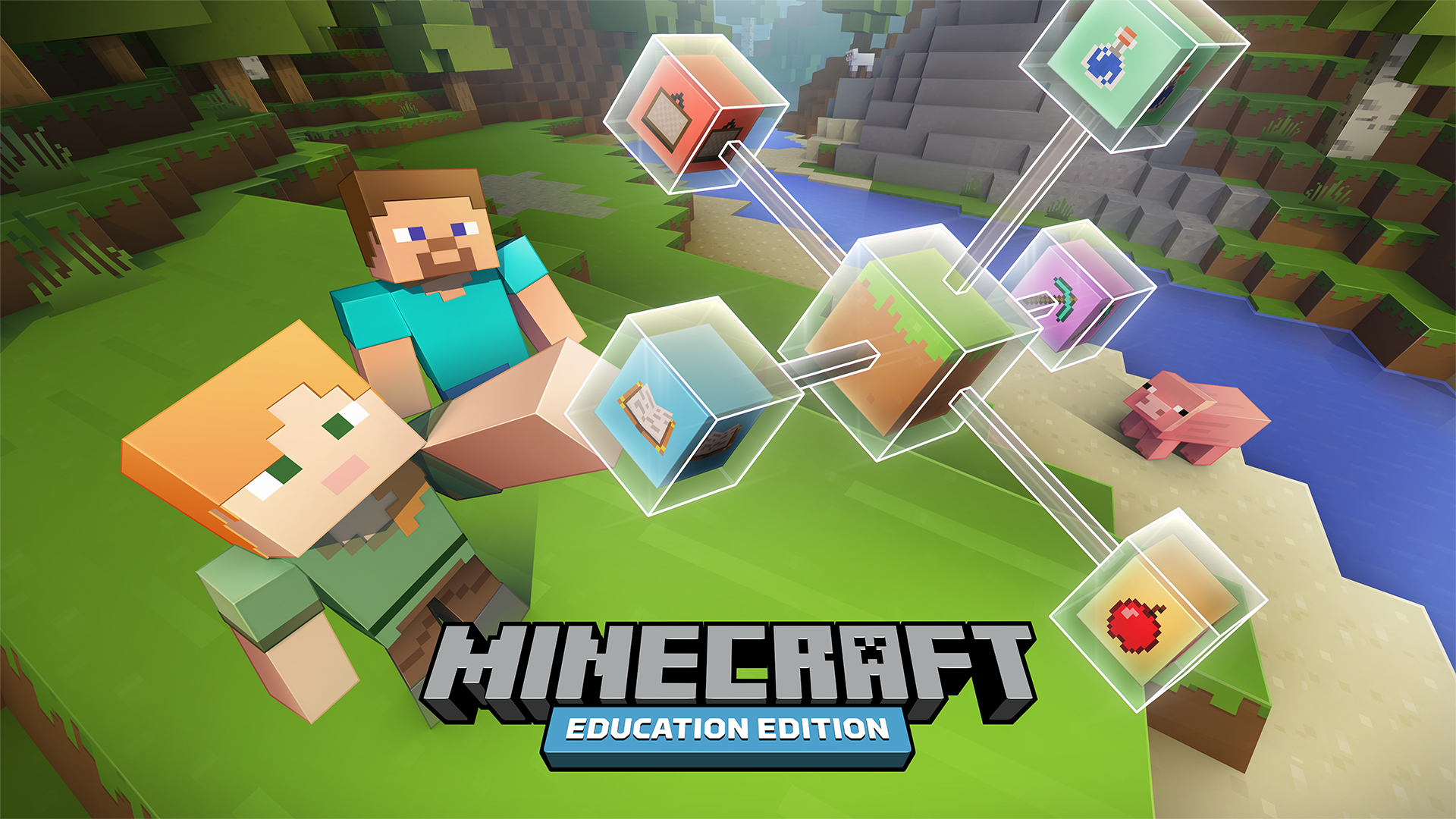 Education should prepare young people for jobs that do not yet exist, using technologies that have not yet been invented, to solve problems of which we are not aware.

Richard Riley
In line with the 2014 National Curriculum for Computing, our aim is to provide a high-quality computing education which equips children to use computational thinking and creativity to understand and change the world. The curriculum will teach children key knowledge about how computers and computer systems work, and how they are designed and programmed. Learners will have the opportunity to gain an understanding of computational systems of all kinds, whether or not they include computers.
Intent
At our school, we want our pupils to be masters of technology. Technology is everywhere and plays a pivotal part in our pupil's lives both now and in the future. We want to model and educate our pupils on how to use technology positively, responsibly and safely. We want our pupils to be creators not consumers and our broad curriculum encompassing computer science, information technology and digital literacy reflects this. We want our pupils to understand that there is always a choice when using technology and as a school we utilise technology to model positive use.
We recognise that technology can allow pupils to share their learning in creative ways. We also understand the accessibility opportunities technology can provide for our pupils. Our knowledge rich curriculum has to be balanced with the opportunity for pupils to apply their knowledge creatively which in turn, will help our pupils become skillful computer scientists.
We encourage staff to try to embed computing across the whole of the curriculum to make learning creative and accessible. We want our pupils to be fluent with a range of tools to best express their understanding and hope by UKS2 children have the independence and confidence to choose the best tool to fulfil a range of tasks and challenges set by teachers.
Implementation
Our new scheme of work for Computing that we adopted in October 2021, is adapted from the 'Teach Computing' Curriculum and covers all aspects of the National Curriculum. This scheme was chosen as it has been created by subject experts and based on the latest pedagogical research. It provides an innovative progression framework where computing content (concepts, knowledge, skills and objectives) has been organised into interconnected networks called learning graphs.
The curriculum aims to equip young people with the knowledge, skills and understanding they need to thrive in the digital world of today and the future. The curriculum can be broken down into 3 strands: computer science, information technology and digital literacy, with the aims of the curriculum reflecting this distinction.
The national curriculum for computing aims to ensure all pupils:
can understand and apply the fundamental principles and concepts of computer science, including abstraction, logic, algorithms and data representation (Computer science)

can analyse problems in computational terms, and have repeated practical experience of writing computer programs in order to solve such problems (Computer science)

can evaluate and apply information technology, including new or unfamiliar technologies, analytically to solve problems (Information technology)

are responsible, competent, confident and creative users of information and communication technology. (Digital literacy)
This framework is further supplemented by the use of a range of resources such as; Common Sense Education Scheme, Project Evolve and Barefoot ICT which provide further resources and links to digital literacy and online safety.
The activities empower learners to think critically, behave safely, and participate responsibly in our digital world - 21st-century skills which are essential for children and young people to harness the full potential of technology for learning.
These schemes of learning:
offer a comprehensive yet balanced approach in addressing safety and security concerns, including ethics and behaviour issues, as well as digital literacy skills
provide child-centred, media-rich lesson materials that emphasize skill building, critical thinking, ethical discussion, media creation, and decision making
address the whole community by providing materials to educate parents and families about digital citizenship
provide additional resources and links and suggestions for curriculum opportunities
Impact
By the time they leave St Joseph's, our aim is that all children will have gained key knowledge and skills in the three main areas of the computing curriculum: computer science (programming and understanding how digital systems work), information technology (using computer systems to store, retrieve and send information) and digital literacy (evaluating digital content and using technology safely and respectfully). The objectives within each strand supports the development of learning across the key stages, ensuring a solid grounding for future learning and beyond.
Pupils will be able to use a range of technology to find, explore, analyse, exchange and present information responsibly, creatively and with discrimination. They will learn how to employ computing to enable rapid access to ideas, information and experiences from a range of sources, people, communities and cultures. Increased capability in the use of computing promotes initiative and independent learning, with pupils being able to make informed judgements about when and where to use computing to best effect, and to consider its implications for home and work both now and in the future.
We have been helping pupils improve pupils' touch typing skills by using the laptops to practice with the BBC Bitesize "Dance Mat" software. Pupils found this fun and instructive and are looking forward to doing more practice, as well as using their improved skills to write up work using Word and PowerPoint as part of the Information Technology element of the ICT curriculum.
Please click on the link below for the Education for a Connected World Framework: