Mission Statement
'Walking hand in hand with Jesus'
Together we walk hand in hand with Jesus through worship, liturgy, prayer and education in an understanding of what it means to be a member of the Christian community in our homes, church and school. To support God's call to our Catholic faith, St Joseph's seeks to develop the whole person through Revelation, Church, Celebration and life in Christ in accordance with the Gospel.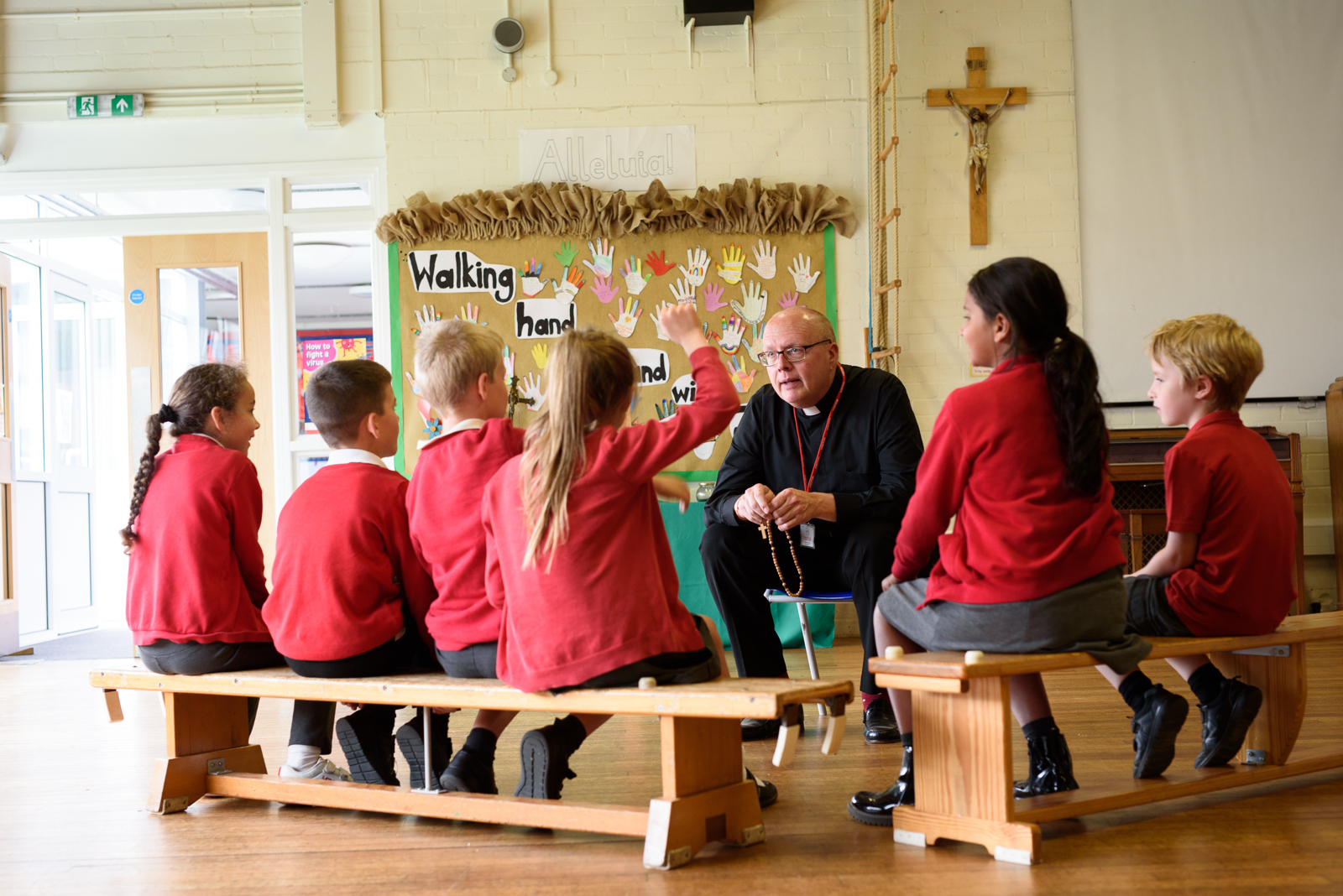 The Annunciation: Teresa Brown (Northampton Diocese has composed a piece of music for the viola and violin based on The Annunciation. The short video contains religious artwork depicting this scene from over the centuries. https://youtu.be/h-qKlNUziig
Weekly Masses
Each week our school participates in mass. Sometimes it is in school and we celebrate all together and other times it is in church where we attend as a year group. We all take part by being involved in readings, alter serving and prayers.
Collective Worship
Jesus spoke to them saying,
"I am the light of the world; he who follows me shall by no means walk in darkness but shall have the light of life."

John 8:12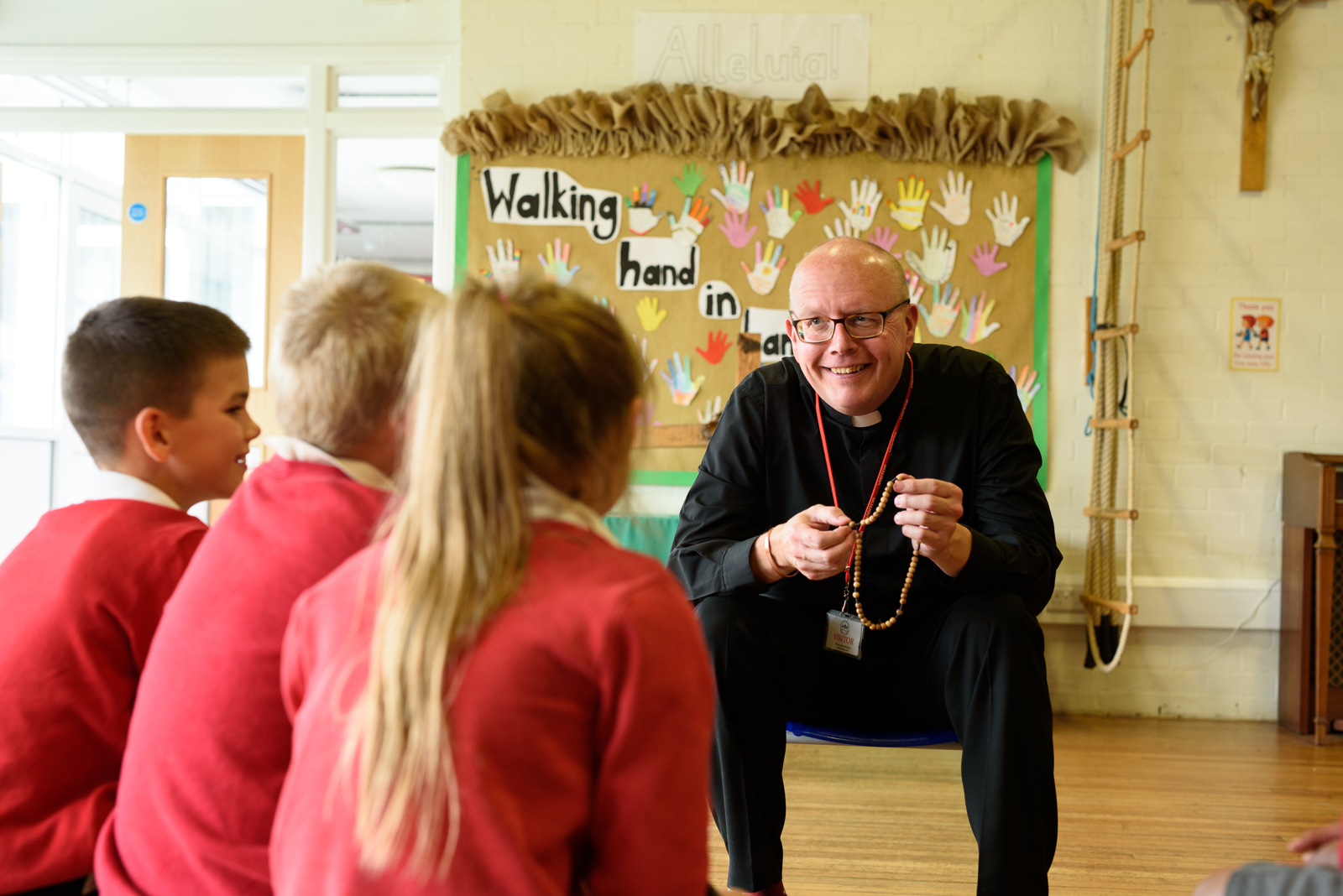 Our First Holy Communion Children
Lord Jesus,
Bless the children coming forward to receive Holy Communion for the first time. May this day be an initial step into a life-long love of the Eucharist. Give them a hunger for this sacred food so that they turn to you for comfort, guidance, and wisdom as they grow into full discipleship. Thank you for their innocence and goodness. May their hands, extended in anticipation of your Body and Blood, inspire all of us to cherish this sacred sacrament.
Our Confirmation Children
Confirmation is the sacrament by which we receive a special outpouring of the Holy Spirit. Through Confirmation, the Holy Spirit gives us the increased ability to practice our Catholic faith in every aspect of our lives and to witness Christ in every situation.
Prayer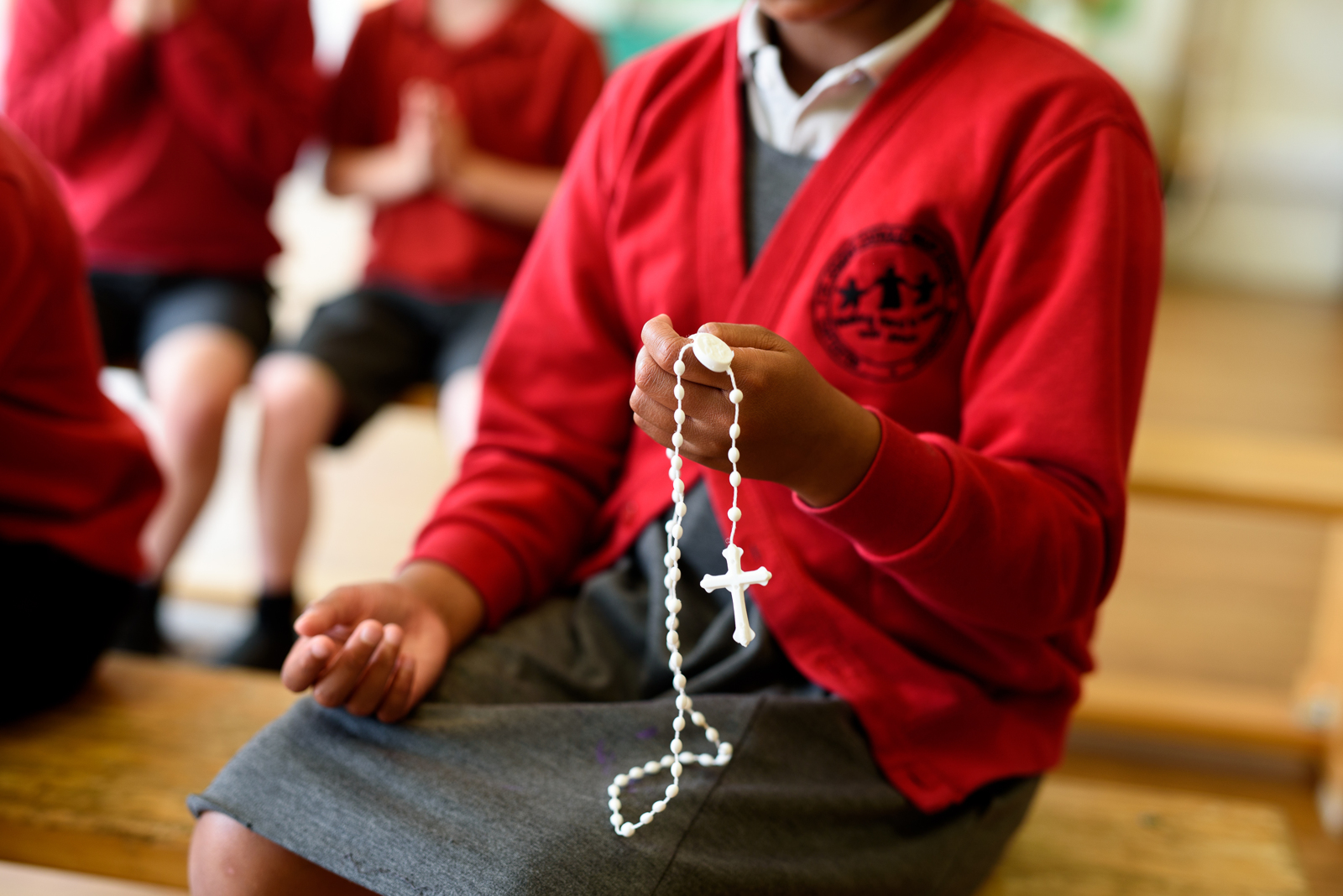 Prayer is an important part of our daily lives. Sometimes we all pray together and other times we pray silently in quiet reflection. All our prayers are thoughtful and meaningful to us. We can pray for ourselves, our families, our community and those around the world.
Christmas Nativities
Every year our whole school performs a version of the Christmas Story. We tell it from different perspectives of who was present.